We know that Samsung always prepares for something good. In the smartphone world, we expect something better. It is expected that despite the foldable display, Samsung is thinking ahead which is a transparent smartphone which Samsung ready to turn into reality.
Samsung is a most popular smartphone brand in the world with more than 27% market share and 893 million active devices. Samsung's phones are known more because of the innovation and in this it has left behind Apple.
Now Samsung is working on a new type of phone design, which will be the true glimpse of the future mobile device. According to the News report, company will be working on a new transparent phone design that will completely change the way to interact with your phone. Its display will use transparent cells in which light can pass through each pixel of screen. This technology is trying to be used for the first time in the phone, it is likely to be very different from all the advanced devices available so far, in this we will not see any port, according to the rumors everything will be through wirelessly.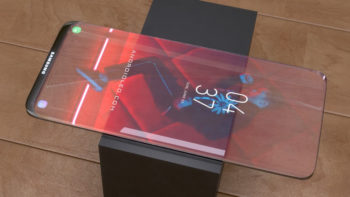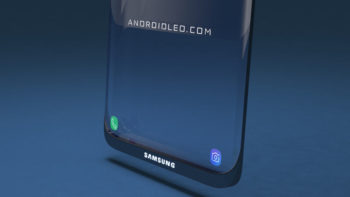 according to Patently Mobile,  company has recently filed a Design Patent for a phone with a slightly transparent screen. This display allowing you to view the phone's media files and also look the world around you. Korean technical giants are at the forefront of making transparent panels and in 2015 Samsung introduced the world's first transparent OLED TV. So, making a small complete opaque display for a phone by the company is not a difficult task.
The filed Patent describe how the normal LED screen will be replaced by an transparent panel. In that case, you will be using the phone and the external world will be looking with that component.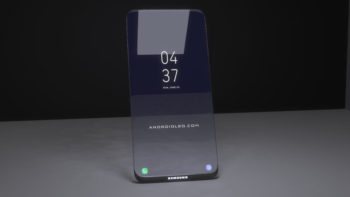 Samsung Transparent Phone Specification 
It is difficult to say on the basis of the leaked news that what will be the exact features in the phone, But patents suggests that all body of handsets will not be transparent. The upper part of the screen will be opaque and the bottom part will be covered with metal, also the bezels seem to be opaque. the SIM slot will place at the back of the metal portion at the bottom. while the camera sensor would be moved to the lower area of the handset.
Coming to specification, including OLED semi transparent screen. it will be features a special hybrid Methanol Fuel Cell battery, as well as a 10W photovoltaic charging panel.
The Samsung Transparent Mobile Phone Introduction Video