If you own an android smartphone, no matter your phone is old or latest. because android OS coming with lots of flexibility, which allows you to transform standard interface of Android according to own style. A launcher app is the best way to give your smartphone a distinct look.
The launcher apps allow you to customization with interface design that suits your style and also improve your device fluidity. Its amazing effects help you to stand out from the crowd. But there are thousands of launcher available for Android devices, then which is best 3d Launcher for Android? do not worry, we accumulate a list of best 3D Launcher apps.
11 Best 3D Launcher Apps for Android 2022
1. Nova Launcher

This a legendary Android launcher app and available free of cost. You can't talk about Android launchers without talking about Nova Launcher. It offers a long list of customization features for your smartphone. It comes gesture support and give the ability to change the icon grid, layouts, animations themes, and Customize App Drawer.
The popularity of this free android launcher app can be understood by the fact that you'll find lots of other theme apps and icon packs designed to work with this launcher. If buy Nova Launcher Prime app you get some extra features such as Hide Apps, Icon Swipes and more.
Download : Nova launcher
2. Compact Launcher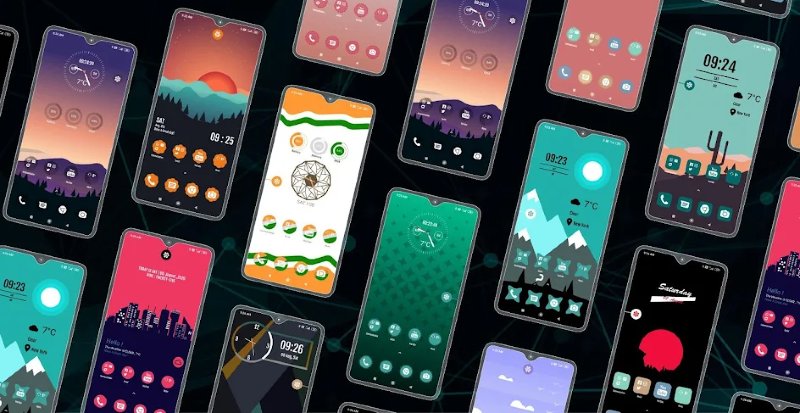 The Compact Launcher is one of the most popular 3D launcher app available on Google store. The app comes With many amazing 100+ free themes and complete suite of beautiful 3D interface that gives you feeling of the man-machine interactive operation experience. It's stunning 3 dimension dynamic effects force you to get rid of the average traditional launcher. It has the Ability to change its position, angle, and length as well as to modify the size of icons.
One of the most alluring aspects of compact Launcher is that you can use More than 10 useful widgets, such as Clock, Message, Weather, Music, Gallery and more. It also has the ability to hide apps and use dark mode.
Download : here
3. CM Launcher 3D

It is a one of the best 3D launched for android phone and Powered by the most advanced 3D animation engine. CM 3D Launcher software has been developed by the same developers, through which CM Security, the biggest advantage of this prettify app is built-in anti-virus software which protects your device from the virus. It also have apps Hide feature, battery saver and diverse 3D transition effects on screens and folders switching.
Download : here
4. Microsoft Launcher
Microsoft launcher is a new entry in the portfolio of "best 3rd party launcher" and this launcher by Microsoft developer is one of the options that deserves to be considered. This app is the perfect mixture of windows and Android operating system. Microsoft also added all features in this application such as bing search, excel, and more. It has an interesting booster feature which allows you to terminate unnecessary background apps and this feature is still absent on latest stock android. With Microsoft launcher, you can change wallpaper on one click, get latest news feed and see all recent activity of phone.
Download : here
5. Yandex launcher – free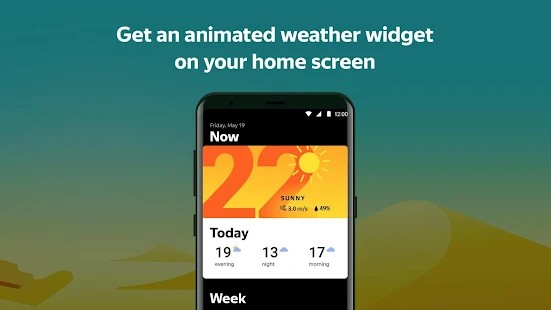 The Yandex Shell is a free iconic 3D launcher app for android with address book and dialer app. it enables you to add many useful widgets, gives you latest content feed and keep up to date with all the latest local news, weather, traffic & more. This Personalization app allows you to highly customize your device with custom-made themes and icons. in addition, Swipe down on the main screen to open quick search to find your contacts, apps and information on the Web.
Download : here
6. Action Launcher

Action Launcher is an excellent launcher app for Android that can make your device looks more elegant. this Launcher application replaces your home screen with a colorful & customizable theme. Another cool feature is Quicktheme which automatically match all the icon to background wallpaper, one of the best feature is the shutter option, which allows you to create your favorite app widgets.
Download : here
7. Smart Launcher 6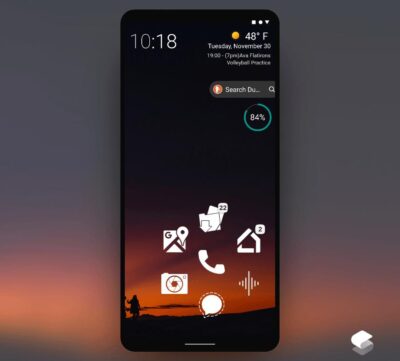 The Smart Launcher is unique launcher app for android with the tag of SIMPLE, LIGHT and Fastest. It occupied just few MB space in your smartphone storage, which is a big advantage. Smart Launcher 5 is completely different from any other launcher because it has a unique graphic design, which organizes all the apps in category groups such as Games, internet, multimedia and other. It comes thousands of free themes with icon packs for customization, which looks nice alternative solution of the ugly stock launcher. it is designed to use as little of the phone's resources as possible, saves RAM and optimizes battery life. so it is an ideal option for older and cheaper devices. With this app, You can hide apps from the apps grid and protect them with a password, Overall this a simple launcher app that works on easy to use concept.
Download : here
8. Apex Launcher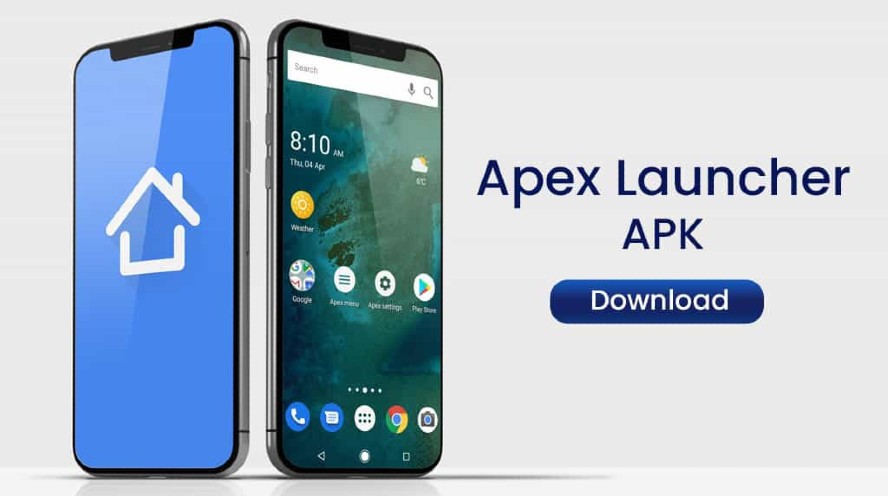 This ultimate launcher has been trusted by millions of users thanks to its efficiency and good set of features. it allows gracing your home screen with a few extra customizing features. With apex launcher application, you can Customizable every single app icons and folder icons. It also support icons pack and theme engine with many themes available online.
Download : here
9. POCO Launcher 2.0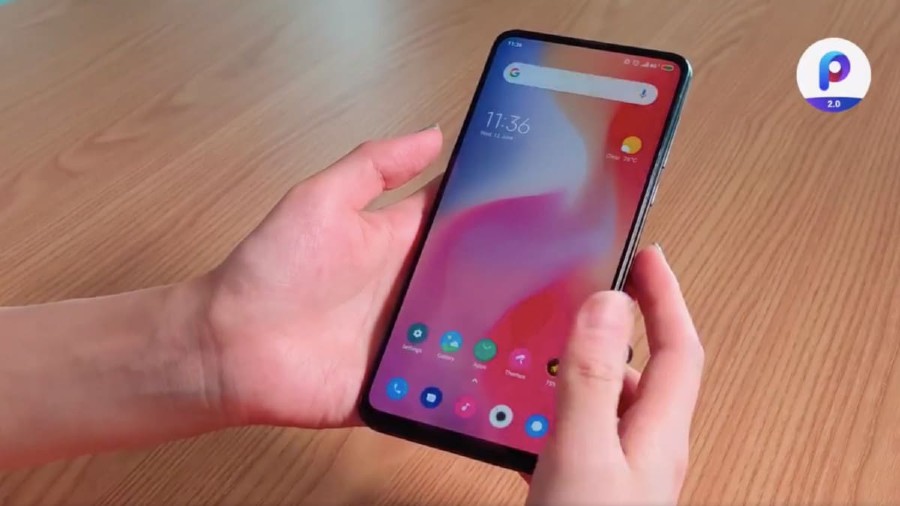 The POCO Launcher is a free and advance launcher app for Android users, which made by Xiaomi. It is a new app which popular very fast with a different kind of theme. This cool Launcher use Homepacks which offers you to not only customize your home screen but actually change the complete home-screen itself. It is a custom launcher that has more than 50,000,000+ free download on store, also comes with smooth Transition effects.
Download : here
10. GO Launcher

Go Launcher is a most popular launcher app with 100 million installs, it is the oldest App among all. This launcher app comes with thousands of custom "go launcher" plugins. In this app, you can download thousands of icon packs and many customization functions that entirely change your phone user interface. In simple words, this company develop all app that makes your device more attractive. It also has a large variety of home screen looks.
Download : GO Launcher
11. iLauncher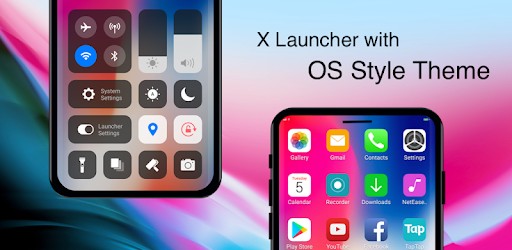 if you are a iPhone lover or really like iOS user interface and Want to try a new iPhone style on android Phone, subsequently Searching How to convert the Android phone into iphone? your answer is iLauncher, It is the best launcher for Android users who want experience iOS interface on Android. it is innovative launcher app that transform your home screen looks like a iphone's app drawer.
Download : here
Most of people use android devices but don't know about launcher. Every android phone has a pre-installed home-launcher app. But there are many third party app that you can download from Android app Store, there app are designed for extra Customization and mainly focus on user interface. It definitely helps You to grace phone overall interface.
Advantage of Launcher
The best launcher app allows you to customize your overall phone and also helps you to remove Irritating home screen with an impressive graphic user interface. An Android 3d launcher app gives you a lot of features for refresh your mode and automatically enhance colorful graphics.
Well here are a few benefits list
an excellent launcher apps comes many customization features than easily optimization your phone.
with Android launcher app, you can change app icons and eliminate dull icons of the device.
it give you the ability to upgrade you phone user interface without update you phone operating system. In simple words, charge your Old gingerbread or kit Kat phone into latest nougat with one app.
all popular launcher apps comes many good looking themes and online download support
the launcher apps remove the limitations of a home-launcher as well as integrated with screen look and many cool widget.
Drawback of a android launcher app
If you replace a pre-loaded home launcher with a 3rd party custom launcher app, in starting you apply a lot of customizing feature or use custom icon packs and feel happy. After some time, your phone launcher starts responding late due to high graphics or large cash store. If you use an android launcher for long periods, in that case, i am recommended you to clean launcher cache on the regular basis.
In second case, 3D launcher software gives a rich 3 dimension graphical experience as well as consume lots GPU and CPU power, so that your battery discharge very fast.