A new battle is started from the launch of Samsung Galaxy Fold series and huawei mate X. Both phones have a foldable screen that gives you the ability to transform 8-inch tablet into a small size smartphone. In the meanwhile, Apple also started working on its first foldable Phone, Its name can be iPhone fold and it is likely to be launched in the beginning of 2023.
according to rumors, iPhone will comes with amazing design language as well as solid build quality. Which will ensure that the iPhone fold's screen will not break or malfunctioning, as it happened with the Galaxy foldable phone. In this article you will get all information about iPhone fold 2023 that you need to know.
Display and Design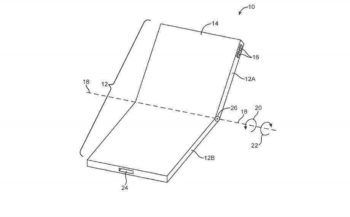 A leaked news suggested that Apple has applied for a patent related to the bendable smartphone, and secured the design of its bendable display. The iPhone Fold 2023 will comes with 8-inch foldable screen of Quad HD resolution. While it also features a secondary screen similar to the normal smartphone size display that would be 6.5 inch notch-less panel. its main panel also comes with a pre-installed thin layer of protector for safety from scratch. Talking on its thickness, it will be the slimmest flexible phablet in the market.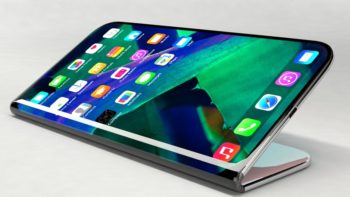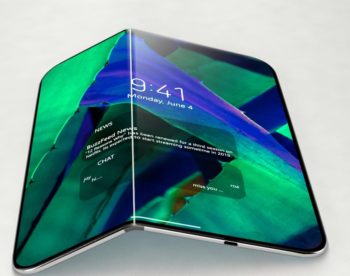 IPhone Fold 2023 Specification
The iPhone Fold will powered by latest apple bionic chip couple with 6GB of RAM. This device will feature a dual 4500mAh battery along with fast charging support, it also comes with wireless charging support. as far as camera concerned, this folding iPhone will comes with Triple camera configuration, including 23MP + 12MP + 5MP camera sensors for low light photography and slow motion recording. It will runs on latest version of iOS.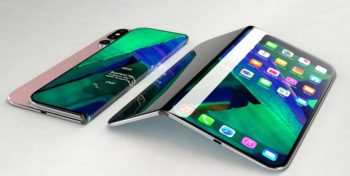 The picture above perfectly illustrate how to become an iPhone, in fact, an iPad. Of course, the question is whether someone really wants a hybrid device that can be transition from the iPhone to the iPad.
Is Apple working on its foldable phone?
The trend of foldable phones is increasing steadily and is this the future of our upcoming smartphone? Meanwhile, both the Samsung and Huawei have rolled out their first generation of folding phones in the market where other companies are also working on it, is Apple also working on its foldable phone? iPhone fold is not a rumor and has been consider for a long time, according to a report in 2017, Apple and LG are working together on the production of foldable OLED panels.
Also See Post:- iPhone 14 series – wallpapers download in 4k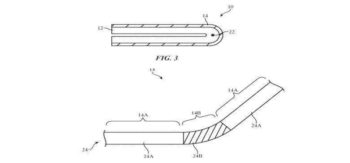 Another fact is that Apple has a patent for Flexible screen. this patent application for "Flexible display handsets" was filed in 2020 and approved in mid February 2020. this application describes a display with hinge that can fold in half.
IPhone Fold – Price and Release Date
coming to its price, There is no doubt that all Apple's devices are priced higher than Samsung, which is launched with a premium feature at a higher price range, where Samsung Galaxy fold series will comes with price tag of $1980. then it is expected that the iPhone fold will priced around $2999 by company.
>Also Read Post – Samsung Smartphone Wallpaper Download at 1080p resolution
With all tech giants including LG, Xiaomi, Motorola, meizu and Lenovo, launched its folding phones in market, but the apple is not expected to unveil bendable iPhone until 2023. It is likely that the hold can be launched before the year by the company, so that the month of its unveiling can be January or February.