The craziness of foldable phones is constantly increasing and it is time for Samsung's new foldable phones. Last year, many foldable phones came in the market including Motorola razr, huawei X, Galaxy Z filp etc. Which will be completely different from the current foldable device, including design, working functionality.
The latest report suggested that other mobile brands are also planning to launch their own foldable smartphones and could see some by the end of this year. like the company's development of the Note series, Samsung will share foldable display technology to other manufacturers, including Xiaomi, to accelerate the growth of the foldable phone segment.
However, foldable display come with several issues, they have a durability problem, and they're tough to fix some that can not be ignored. according to a report, Samsung is working on the design of a new generation foldable smartphone so that the phone can prove to be more durable and affordable as well as they will have less cost to repair. So here we have conceptualized how the new generation foldable Phone from Samsung would look like and we would like to call it Samsung Galaxy X Flex, Take a look.
On this Samsung Galaxy X Flex concept we have gone for a foldable flip smartphone design which has more than 90% screen to body ratio. This smartphone has two 3.2-inch displays that support full HD resolution. Both displays have been connected by a moving mechanism and with the help of which the phone can be folded and kept in the pocket. While there is another mechanism on the joint that allows the upper display of the smartphone to rotate by 360 degrees. Galaxy X Flex also equipped a small size Notification display on the other side of the device to function as tertiary display when phone will closed.
The Galaxy X Flex feature a elegant design with metal and glass build, while its foldable join is made out of highly durable namo polymer. In this Samsung Galaxy X Flex Concept, the display does not bend from anywhere, which increases the durability of the foldable phone, And any problem of the phone can be solved like a normal phone for less money.
Samsung Galaxy X Flex Photos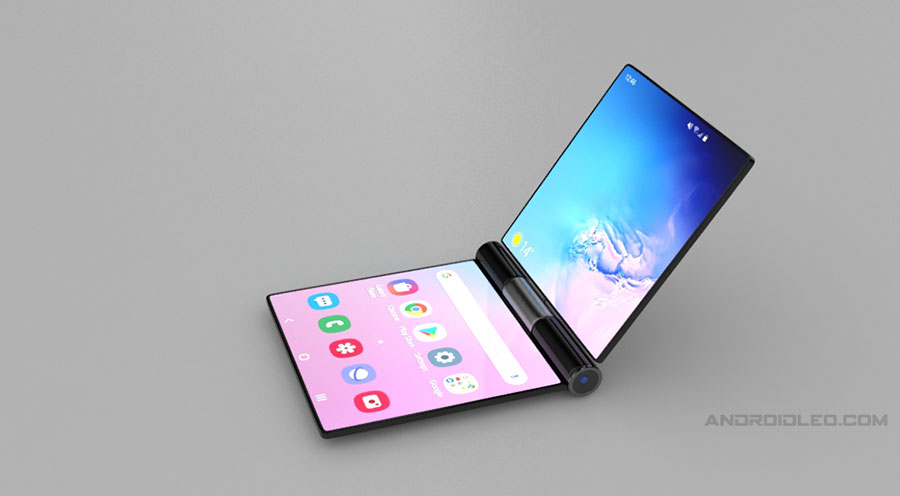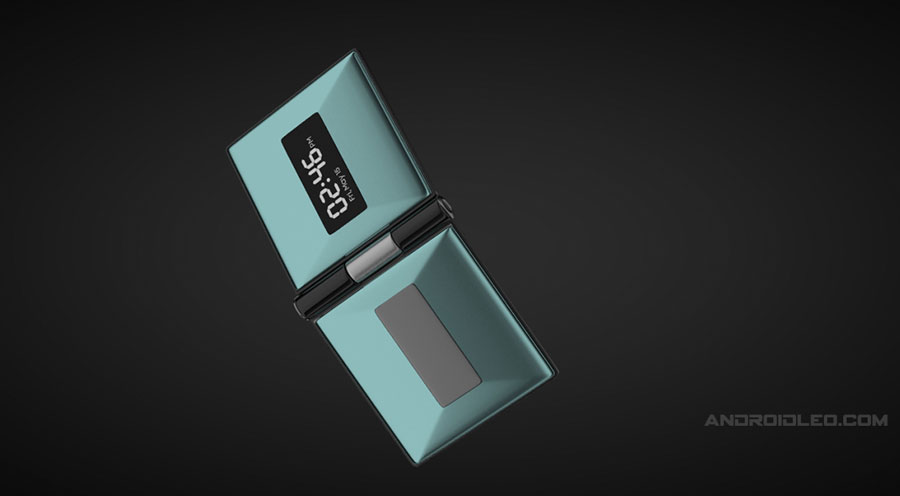 What's new in the camera placement, the Samsung Galaxy X Flex concept has two separate camera sensor features on the Pivot point, With the 360 degree rotating display, you can take both front and rear photos from the same camera sensor. According to the latest news, one sensor of the phone will be of 64mb and the second sensor will be of 108MP.
Also See: Samsung Transparent Mobile Price and Release Date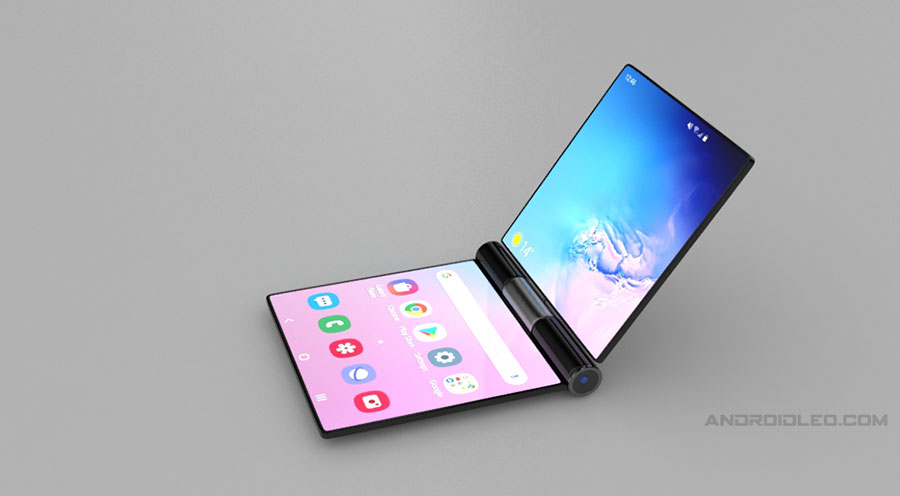 Talking about the specifications of the Galaxy X Flex Concept, it is having two 3.2 inch FHD+ AMOLED display and both are synchronize to function as the single. The phone is powered by snapdragon chipset with 12/16GB of RAM and 128/256/512GB internal storage. It will feature an in-display fingerprint sensor and IP68 certification for water and dust resistants, while this foldable device will come with 4,500mAh battery capacity couple with fast charging.