The Samsung is one of the best smartphone manufacturer in the world with around 25% market share. this brand is always introduces new innovation in smartphones and it still the best competitor of apple's iPhone.
Samsung introduced many unique designs including foldable display, Samsung has officially announced that it is developing 600MP ultra-high resolution camera sensor, although a latest report suggests that the Samsung patents six-camera smartphone design, then we are hoping to see more fresh designs and amazing technology in upcoming samsung galaxy smartphones. in this article, we are also accumulate a list of best samsung galaxy concept designs for 2023.
all these samsung concept phone will show you a brief Glimpse of samsung future phones And also how Samsung's future mobiles will look, so stay with us.
Best Samsung Smartphone Concept in 2023
1. Samsung Galaxy Qwerty Pro

The Samsung Galaxy Qwerty Pro is a great concept device with magnificent design and full sized keyboard. The best part of this phone is that its keypad can be up to 360 degrees, in which you can rotate it if you want a full screen.
2. Samsung Galaxy Zero
This is a samsung new concept phone with quad edge display. the Galaxy zero concept will offers a completely bezel-less design, it will comes with zero button, zero ports and no audio jack hole. as you can see in the below video, This concept phone will come with an infinity screen and there is no notch in the phone.
The Galaxy zero has a 6.5-inches with QHD resolution with almost 100 percent screen-to-body ratio. it will also sports a Gorilla Glass 6 protection on both front and rear. this samsung concept will powered by latest 4 nm Qualcomm snapdragon chipset along with 10GB or 12GB RAM options. the samsung zero phone will featured a 4500mAh battery support of Qualcomm Quick Charge technology and wireless charging option. click here to know more about samsung zero specs and design.
3. Samsung Galaxy Atom – Concept Phone
The Galaxy Atom is an another best smartphone concept with three display design and quad camera setup. The concept design of the galaxy Atom phone have three separate screen with different functionality including two always one display which allows to operate music player, control screen size, view notifications and lot more. however this Samsung concept phone has a primary display for playing games, watching videos etc.
As previously mentioned, The Samsung Galaxy Atom has a quad camera configuration includes a 150MP Main lens, a 48MP telephoto lens, 8-MP macro lens and an another 13MP ultra-wide lens. On the front, it boasts a 40MP under display fingerprint scanner.
4. Samsung Galaxy Oxygen Ultra
The samsung galaxy oxygen concept is comes with a truly uninterrupted design, It is integrated with a sliding screen and when you slide its screen a full-size physical QWERTY keyboard appears which provides an thrilling gaming and typing experience.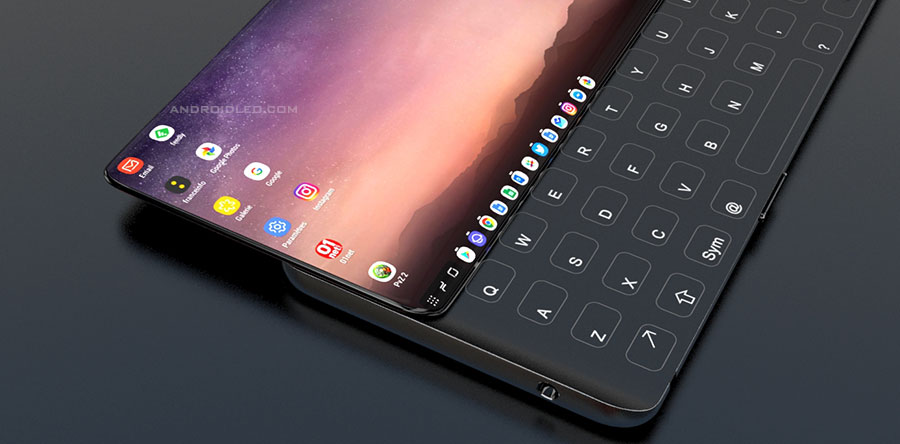 The phone support of a 6.8-inch Super AMOLED display with QHD (1440×3200) resolution and gorilla glass protection as well. It will powered by either latest snapdragon chipset or Exynos processor paired with upto 16GB RAM. this samsung concept device comes with three storage variants – 128GB, 256GB and 512GB. The Samsung Galaxy oxygen equipped a 150MP + 48MP + 13MP triple camera configuration, while it has a 40MP camera sensor.
5. Samsung Galaxy S23 Ultra – Concept Mobile
The samsung galaxy S23 concept is one of the best concept smartphone in this list, it will equipped an 6.8 inch super AMOLED display with corning gorilla glass protection, its display support of QHD (1440×3200) pixels and 144Hz refresh rate. The handset also equipped a 2.5 inch notification screen. this galaxy smartphone is powered by top-level snapdragon SoC paired with 12GB and 16GB RAM option. like its predecessor, it comes with IP68 certificate for water and dust resistant. This Samsung concept phone will fueled a 5000mAh battery capacity including wireless and fast charging.
6. Samsung Galaxy Phoenix Edge – concept device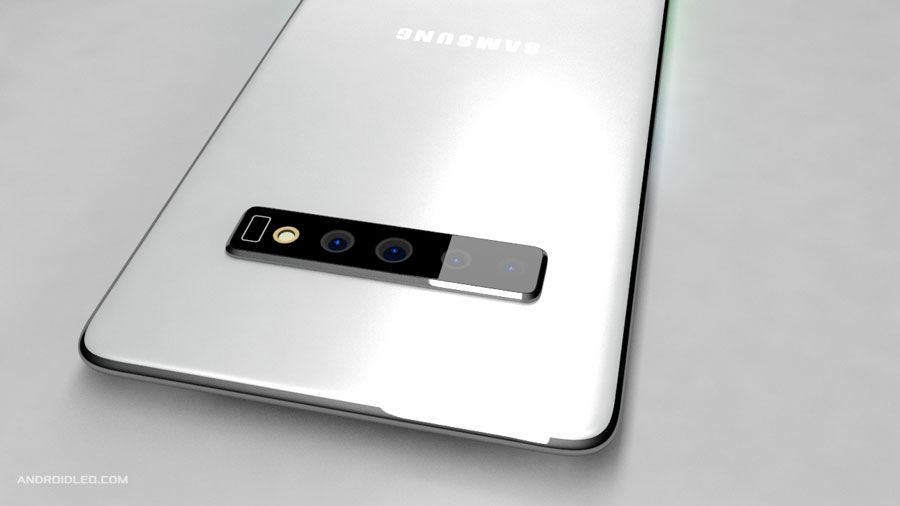 It is another concept phone of Samsung with full-view infinity display and futuristic design. The Galaxy Phoenix edge has a 6.8 inch 5D curved edge display with QHD resolution, on the other hand, phone's screen offers a high refresh rate for fluid gaming. In addition, it will powered by 4500mAh battery with reversible wireless charging feature. This Samsung phone will provides a quad camera setup at the rear side including a 108MP primary sensor + 16MP telephoto lens + 12MP RGB sensor + 5MP depth sensor, while the phone has a under display front camera and talking about rear camera position, the camera is vertically aligned.
7. Samsung Galaxy Flex – foldable phone concept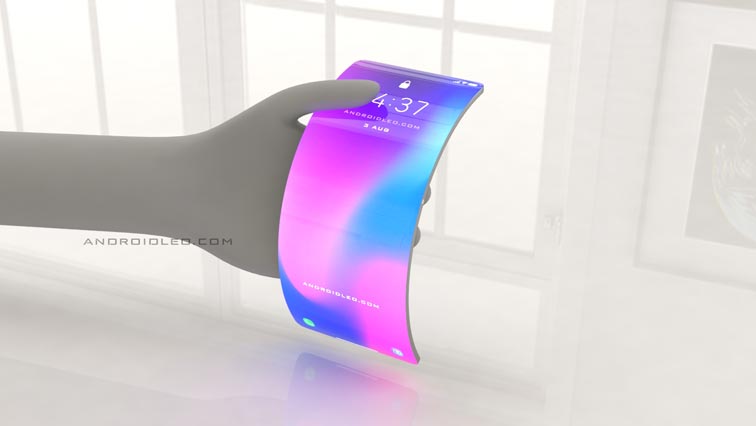 This is a samsung foldable concept phone with flexible display design, it has a 6.5 inch QHD rollable OLED screen, the samsung galaxy flex 2020 comes with a unique design which allows to easily rolled to a very compact form factor Which can be use as smart-watch as well as makes it convenient for the user to carry it around. the smartphone will powered by 4nm octa-core Exynos processor couple with upto 16GB RAM and 512GB on-board storage. it will featured a dual camera setup and a 3300mAh advance multi Poly-battery that is made from many small moveable power cell.