We know that you are looking for the best way to remove video history from VLC player, which is a common issue among users. In today's time, privacy can not be ignored and it is a major issue on each level.
This Article describes how to remove the recent viewing history from VLC media player in step-by-step.  VLC is a wonderful media player for almost every platform, like Windows, Mac, iOS and Android. This software is free and offers a good job. It has the ability to run all types of audio and video formats. Use the following method to remove the most recent entries from the VLC media player.
Delete VLC Player Viewing History in Windows 7 and 10
First you have to open the VLC player, now click on "Media" Options in the upper-left corner of the player's toolbar. Then select the "Open Recent Media" option which will show a list of your recently watched videos in chronological order. Follow our complete guide below to delete l the player's history, as well as disabled the viewing history so that you do not have to worry about removing it again.
Open VLC and Click on "Media"
Select "Open recent media"
Select "Clear" to delete the all recent Record.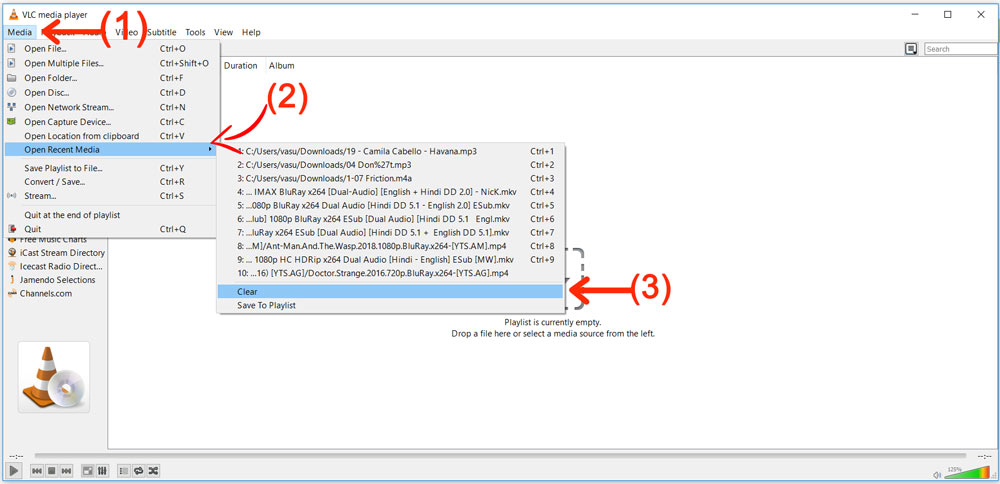 The above process allows you to view and clean last ten media record you've visited on VLC. At the second step we will tell you about how to permanently turn off its history viewing feature.
Navigate to "Tool" Option
Select "Preferences"
Search "Save recently played items" and uncheck the box.
Select "Save" to disable History report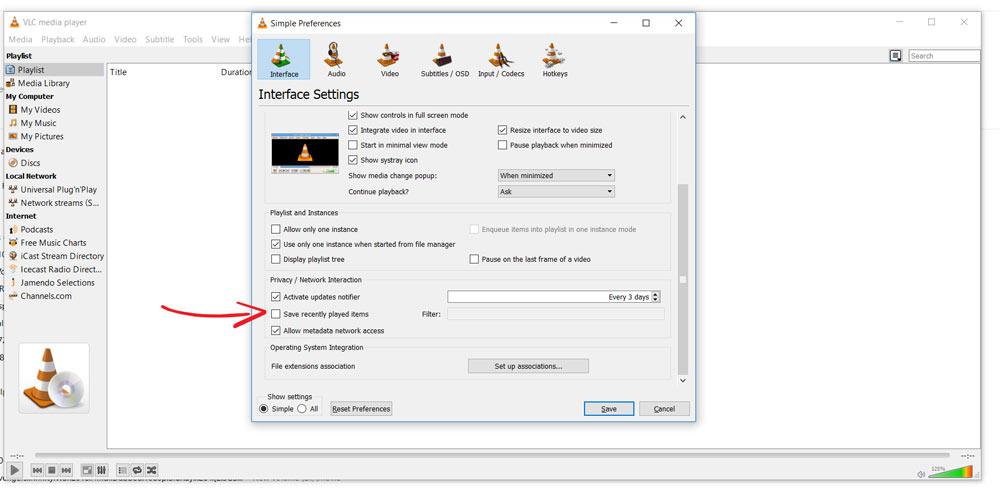 Delete VLC Viewing History on  Mac
The process of erasing the history of VLC in the Mac operating system is almost identical to the windows.
Open VLC Player and click "File"
Scroll down to "Open Recent"
Click on "Clear Menu" to delete the current list.
To completely disable the OS X version of VLC from saving your watching history in the future, You must follow these steps.
Select "VLC" in the navigation bar, then "Preferences"
Click "Show all" in the left-Size column, then "Interface tab"
Select "Main interfaces" and click "macosx"
Find "Keep Recent Items" in the "Behaviour" section and  uncheck the box.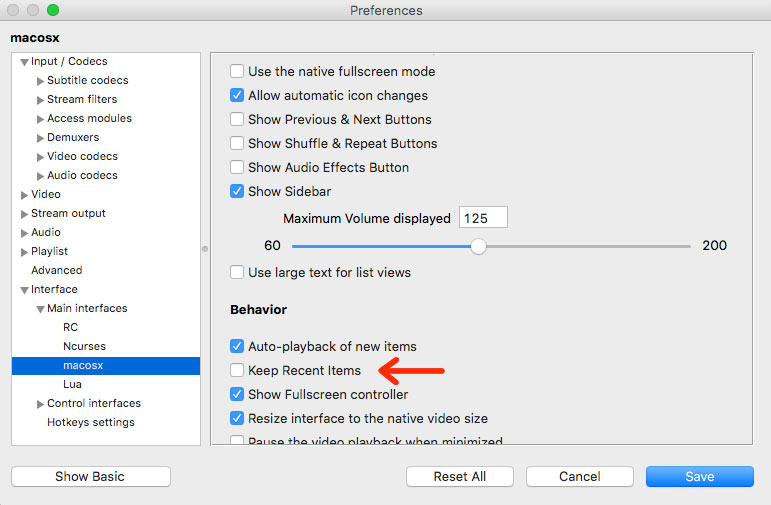 Delete VLC Watching History on  Android
if you want to clean the VLC history on an android phone, then you have two options. For the first method, you have to click on the menu bar on the left hand and then select history option. Now simple press the delete button at the top-right hand to delete the current list. For second method follow these steps.
First open vlc on Android handset
Click on Menu bar at the top-left side
Select "Settings" and then "Advanced"
Select "Clear playback history" and then click "Okay."
To entirely switch off this feature of VLC app on android platform, you have to follow below steps.
Open Player and then click on "menu icon" in the top-left.
Click on "Settings" option.
Search "History Playback" option and then deselect the box.
Delect VLC Viewing HISTORY On IPHONE
Unfortunately, there is no such option so that you can delete VLC's history from your iPhone. However, You can take other steps to prevent it from being revealed.
Open VLC App on your iPhone
Select the VLC icon in the top-left.
Click "Settings," then Setup the "Passcode Lock" option.
Now if someone tries to open your VLC, then the user must enter the same passcode before opening the app.
To read other similar guiding posts, you can click on the link given below, as well as other articles related to VLC media will continue to be available our website.