Microsoft has released their latest browser based on Chromium, the Edge browser. The first public release was made on Windows in January 2020, while the first stable version on Android was made in April.
We know that you are searching for how to enable Dark mode or dark theme and also on how to customize the default home screen layout on the all new Edge browser. Here we collect some tips for related Microsoft Edge, which helps you to use this new browser more professionally.
Enable Dark Mode in Microsoft Edge (Windows 10)
The Edge is an one of fastest Browser with lots of security features and flexibility, it includes integration with Cortana and has extensions hosted on the Microsoft Store. We will not talk more about its features here and you can apply Dark Mod in your browser on Windows 10 by following the steps given below.
1. Step – Open the Edge browser and click the three horizontal dots on the top-right corner and then click Settings from the menu.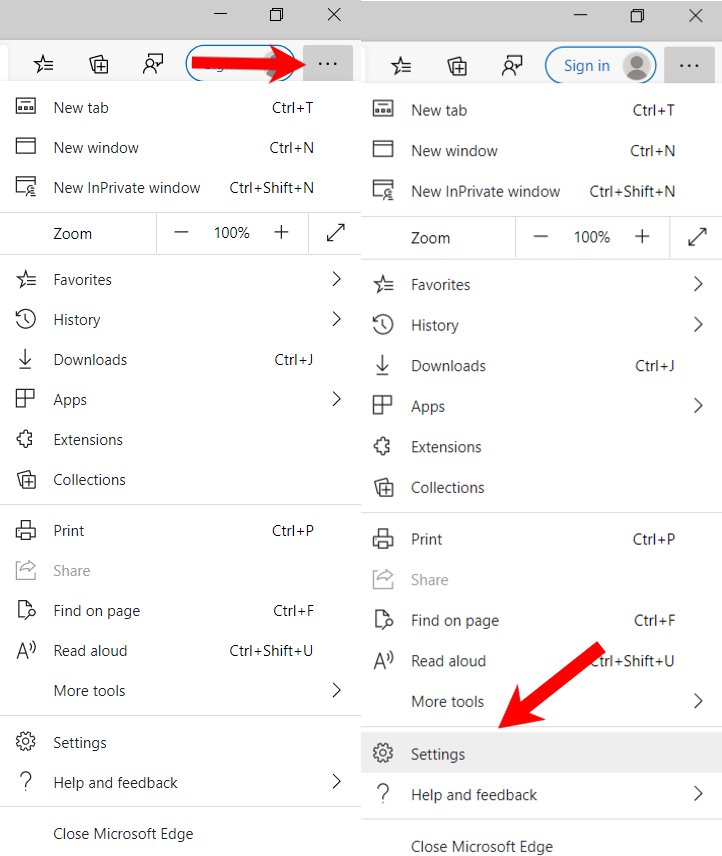 2. Step – Under the Settings Zone, click Appearance and on the right side you will easily find a theme option. where you will see three options – Light, Dark and System Defaults.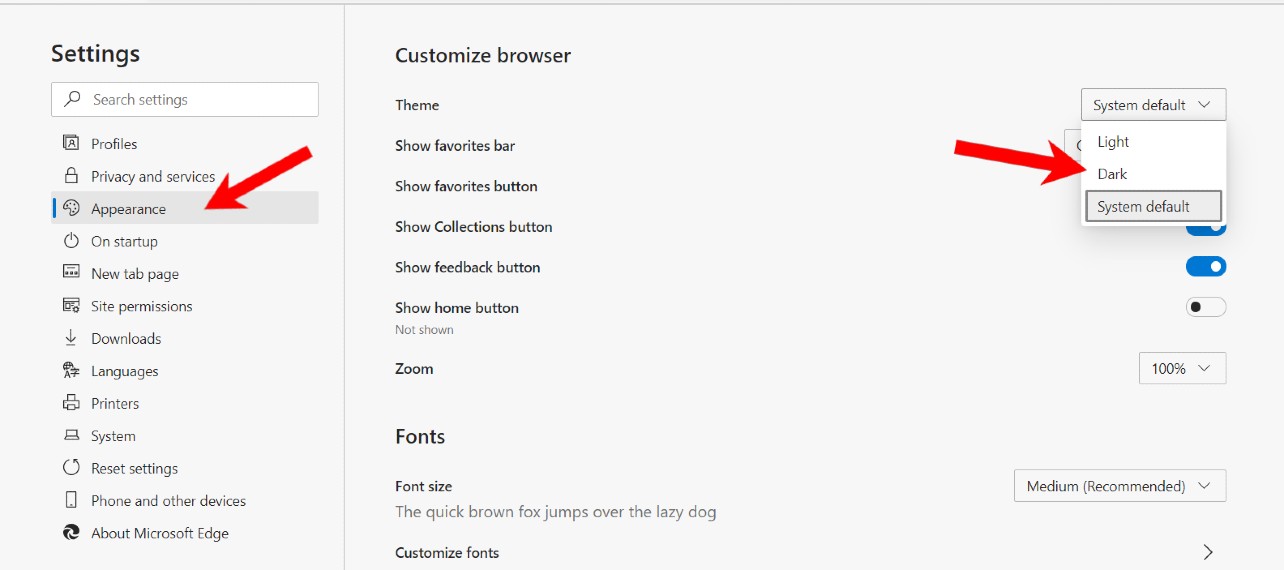 As you can see that if you select dark, then you see a dark mod edge browser which you can see in the image below, However, dark mods can be a good way of battery saving for laptop users.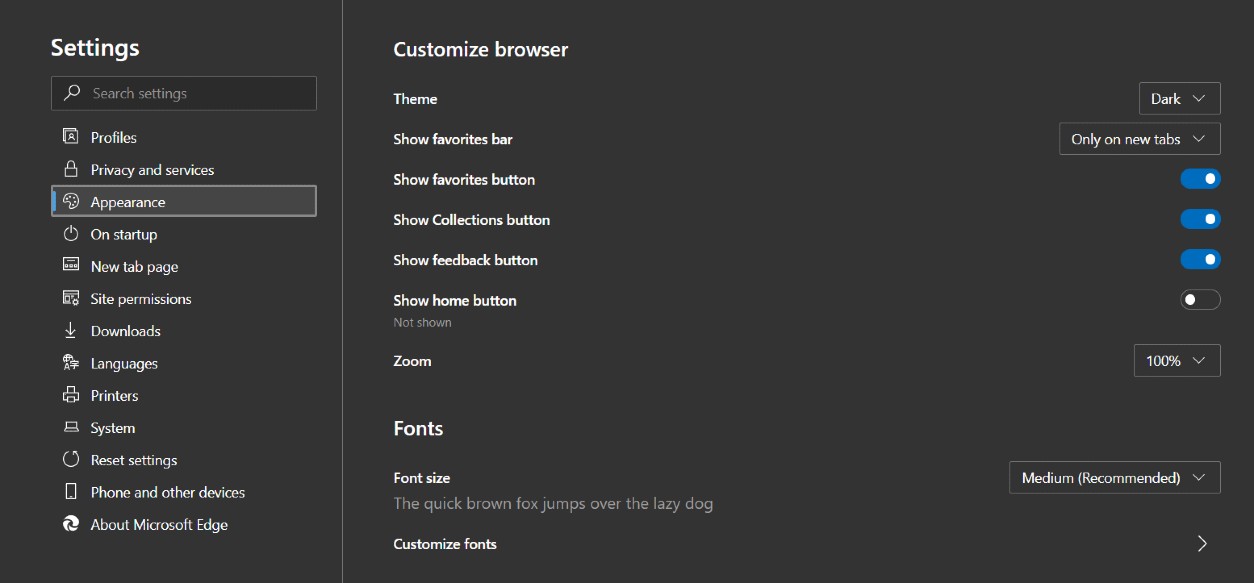 Also Read : How to Enable Screen-Off Clock (Always On Display) in Realme devices
How to Enable Dark Mode in Microsoft Edge Browser (Android)
The new Microsoft Edge browser offers impactful speed and an easy-to-use interface to rival Google Chrome on Android as well. To enable dark mode on the browser follow the four simple steps listed below.
1 Step – Make sure to download the latest version of the Edge browser from the Play Store and after that, open the app.
2 Step – click on the three horizontal dots (at center-bottom) and then Click on Settings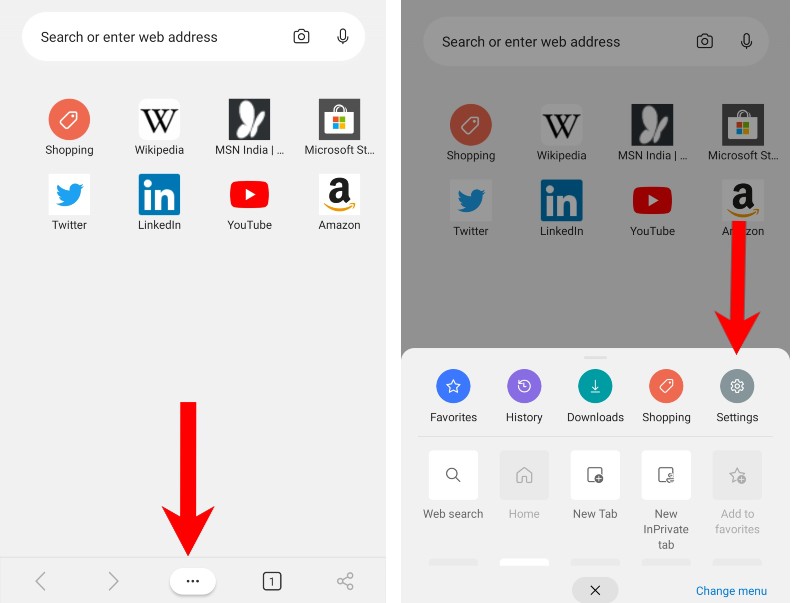 3 Step – Tap the Appearance option under Basic section. now click on Theme Options and replace "Default" with "Dark" mode.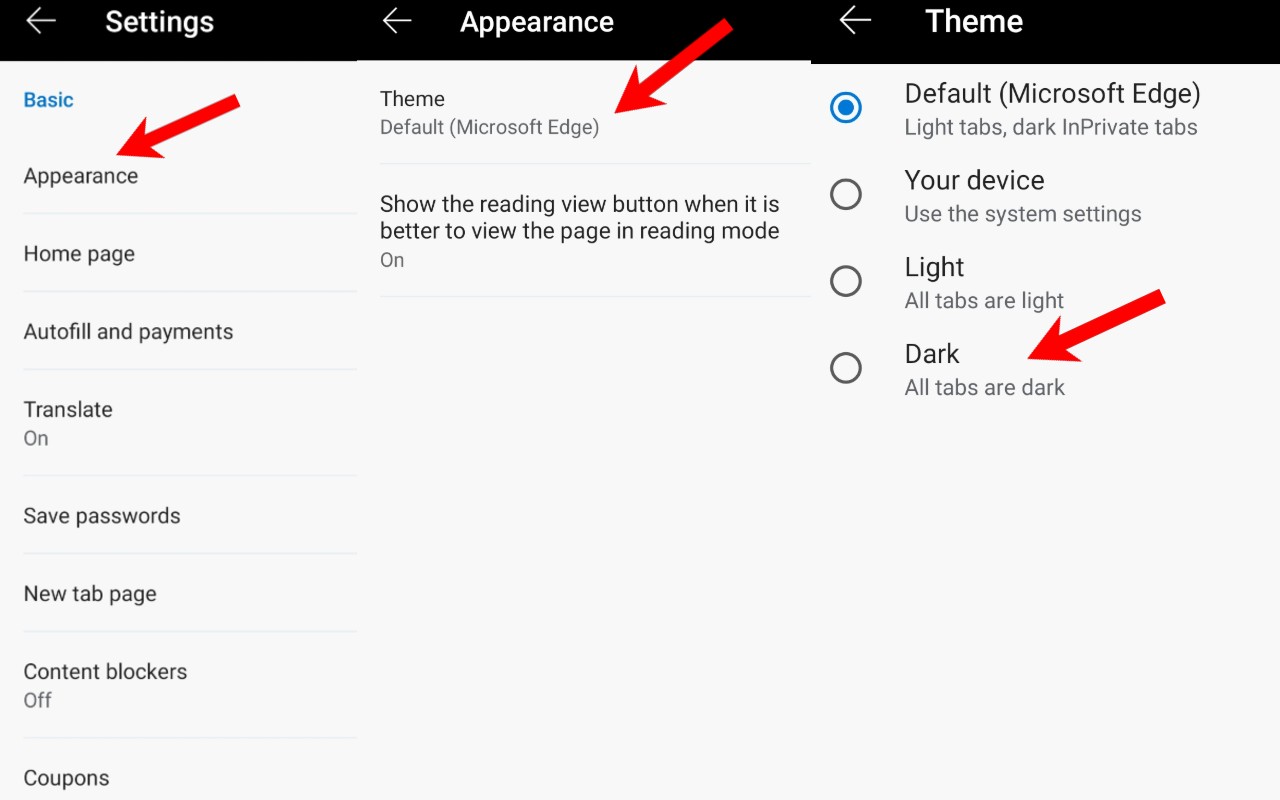 The New setting of Microsoft Edge on Android will make all user-interface is dark including incognito tab, setting page etc.
Also Read : How to delete File Explorer Search History in Windows 10
How to set edge as default browser on Android
A default browser means that when you click on a link or opens a link through an app, it opens automatically in your default browser. If you want to change your current browser to make Microsoft edge your default browser, then follow these simple steps below. However, in the Android version of Microsoft Edge, you have been given a dedicated option to change the default browser.
Firstly, Open Edge browser and then click on the three horizontal dots.
Tap on Settings and, select the "Set Default Browser" option under Advanced section.
Here you will see a pop-up window giving some instructions and you have to click on Yes.
An another window appears along-with "open link with" title & now select "Edge" browser and then click "always"
Hope you like this article, it will help and improve your browsing experience in day-to-day life.