A browser is a device that connects you to the world of the Internet. About a decade ago when fewer options were available and mobile browsers offered negligible features. but Today lots of browsers are available on google playstore, but only few browsers offers best feature such as built-in advance flash player, offline mode and fast download manager. We've spent many hours to accumulate the list of best Browser apps for android smartphone.
Best Browser Apps for Android 2021 – (Updated)
1. Chrome Browser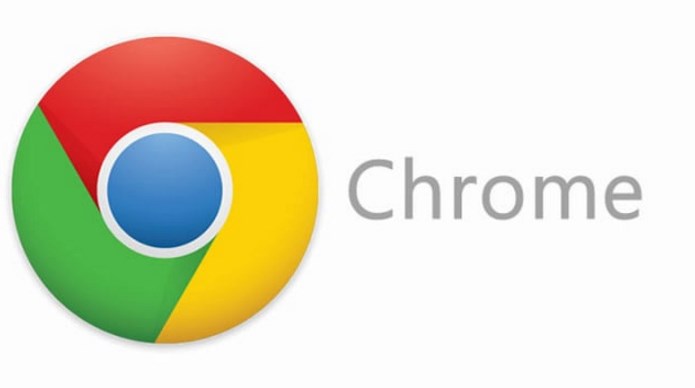 The Google Chrome come for laptop, PC, tablets, and mobile. Chrome Browser is one of the best browse for android with many magnificent features to helping you in day-to-day internet browsing. Google Chrome is provided some impressive feature such as instant search, Auto suggest and multi tabs. With Chrome's data compression and bandwidth management feature, you can reduce data usage by up to 50% while browsing the web on Chrome for Android.
Download : google Chrome
2. Firefox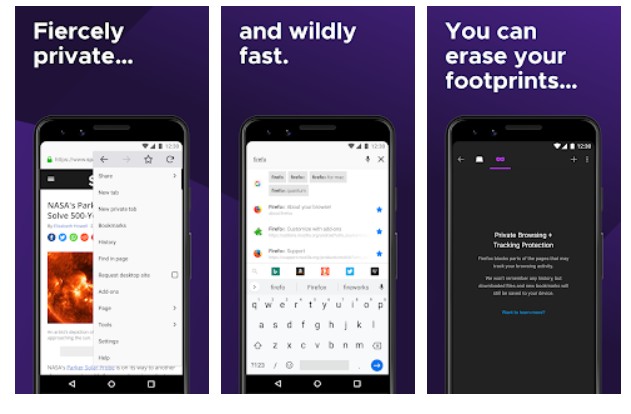 The Friefox is an oldest and most trusted browser for android as well as Windows. Firefox is a great, feature-rich browser that comes with many unique features like – you can save webpage in PDF format, PRIVATE browsing with most advance TRACKING PROTECTION, Share your browser with friends and family without worrying that you'll see each other's online activity. Bring your passwords, bookmarks, open tabs and history everywhere you go, Use Sync on your smartphone or tablet to access whatever you need from your desktop. The Firefox browser was developed by Mozilla which is a Non-profit organisation, so this browser don't track you any single activity and provide lots of add-ons and extensions to help enhance your mobile browsing.
Download : Firefox
3. Microsoft Edge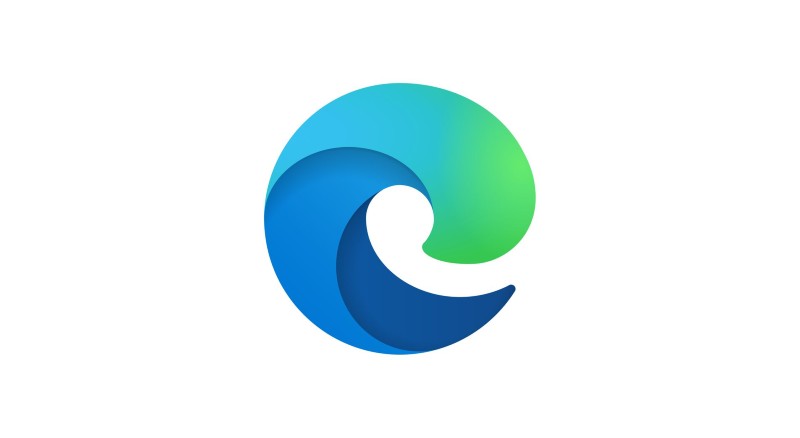 People always love Microsoft's application and show their trust in it and this year Microsoft launched the Edge browser for Android, this browser has all the features that make it on the  top in our best browser list.
Microsoft Edge has an all-new redesigned navigation system that provides amazing user experiences and helps you get more of your favorites, reading lists and more in less taps. This browser is equipped with features such as Private Browsing mode, Ads Block and tracking prevention. You can also securely synced you password and other saved data across devices.
Download : here
4. Opera Mini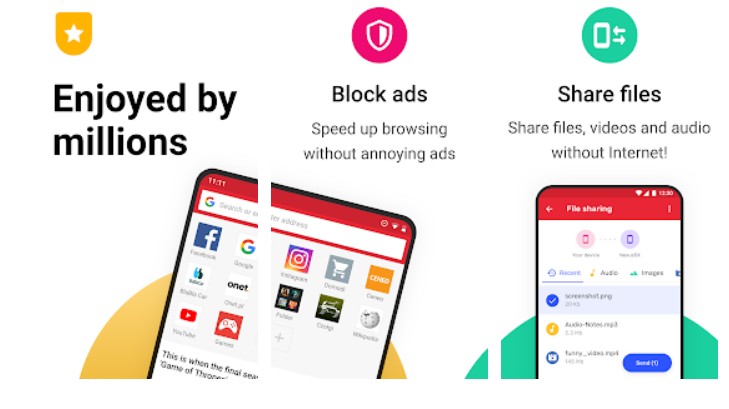 The Opera mini is an one of the fastest and tiny size browser for android. It is comes with best data savings feature on smartphone. Opera mini comes in few megabytes, However, in this you get all the features that are not available in another browser like ultra fast downloading. like other apps, it also offers private mode, ads block, smart new feed and more.
Because it is a lightweight one, it works well in budget devices with 1GB or 2GB of RAM and is ideal for older smartphones. Opera Mini also supports the Auto Resume feature in file downloading.
Download : opera mini
5. UC Browser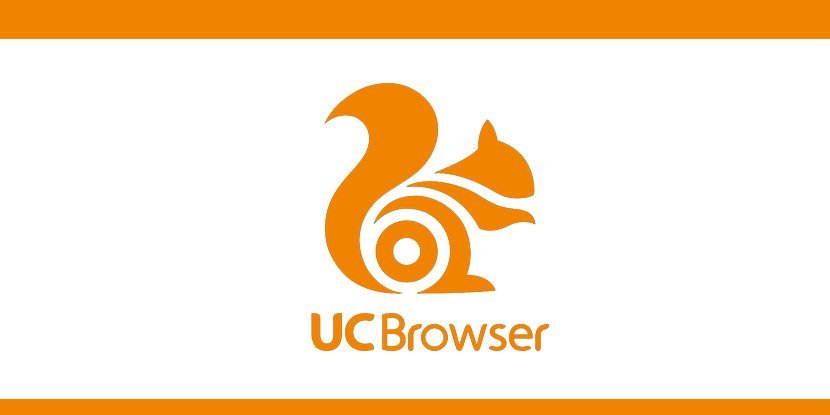 It is one of the most popular app in India and highlight of this browser is super fast downloading manager, advance data saving mode, news feed etc. you can controlled volume and display brightness by gestures. UC Browser compresses data, speeds up navigation and saves precious GBs of your internet package. UC browser is comes many other feature such as night mode, Fast mode, ADBlock, Smart downloads and Control Videos with Gestures. this is the best android browser for streaming video and large file downloading with acceleration. While the company has also created a mini version that is slightly similar to Opera Mini and we have not been re-listed its Mini version.
Download : here
6. Puffin Browser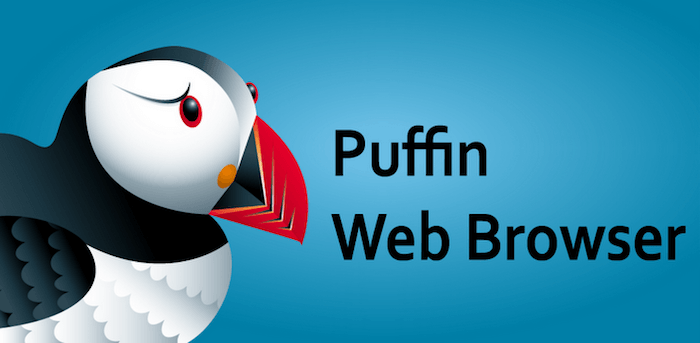 The Puffin Web Browser is not an iconic browser, when we listed and published it in our article, but now that I am updating this page, Piffin Browser is a popular app on PlayStore with 50M + downloads. it comes all features which is expected by a leading browser app, Puffin is totally different from other Android browser in terms of browsing speed, new Color Themes, brand new User Interface, and Add-ons supports. Puffin Browser, with its revolutionary JavaScript engine and cloud computing technology, this Web Browser support download-to-cloud feature means you can download files direct in cloud storage.
Incredible page load and rendering speed
Download direct to cloud (up to 1G per file)
Virtual trackpad and gamepad
Fastest JavaScript engine to Full web experience
Download : Puffin browser
7. DuckDuckGo Privacy Browser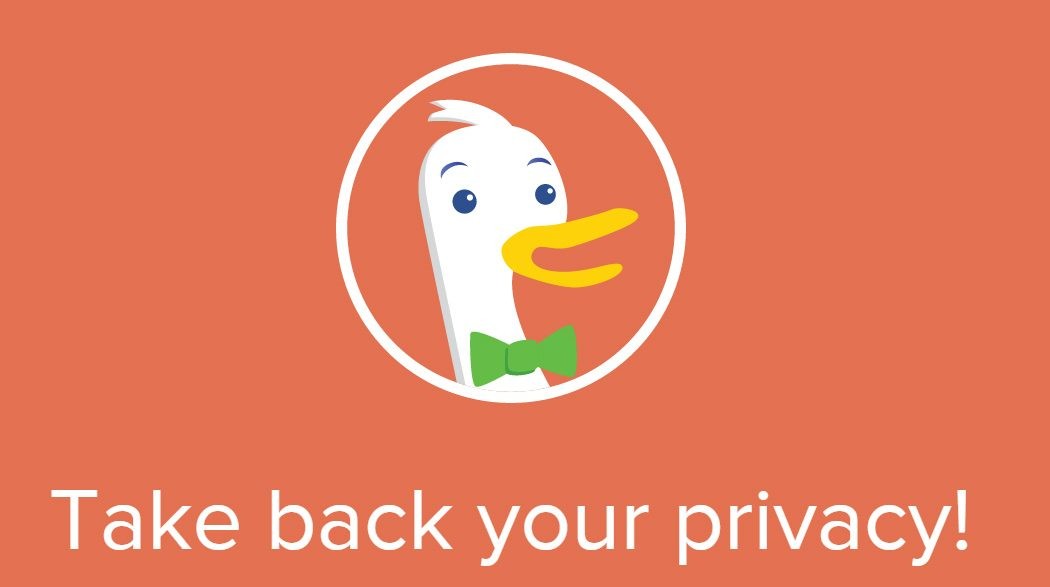 DuckDuckGo is an emerging search engine, its main purpose is to provide you with privacy as you search and browse. The DuckDuckGo browse is one of the most secure app which prevent you from Tracker Networks. it doesn't track your location, search history and other personal data. this app provides standard browsing functionality including tabs, bookmarks and autocomplete.
Download : here
8. Dolphin
Dolphin is an another best browser for smartphone and it has many feature like customizable settings, voice control, gesture control and sharing features, Lightning fast and ever evolving, Dolphin come with built-in Adobe Flash player and html5 support then you can watch videos without any plugin, You can Sync your history, bookmarks, and passwords.
Download : dolphin browser
9. Maxthon Browser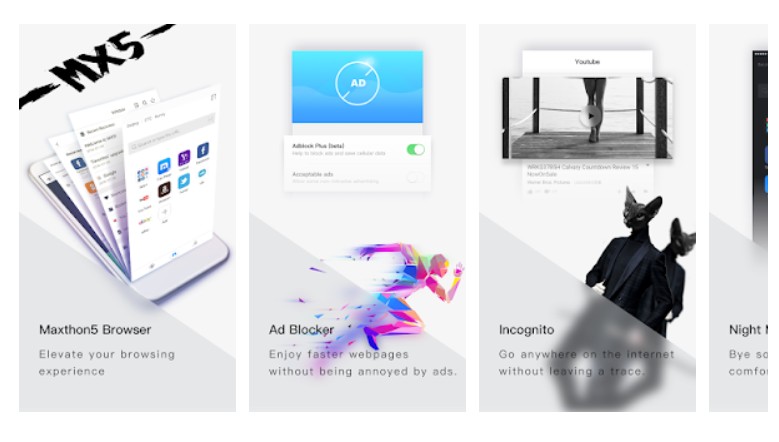 Maxthon Browseris a fast and smart Android browser, that brings an amazing web experience. It has personalized themes, you can installing boat add-on that enhance web experience, flash video player, customizable speed dial. this app integrated with dark mode, incognito mode and built-in password manager. It blocks out most of the pop-ups and ads including YouTube video ads.
Download : here
10. Vivaldi Browser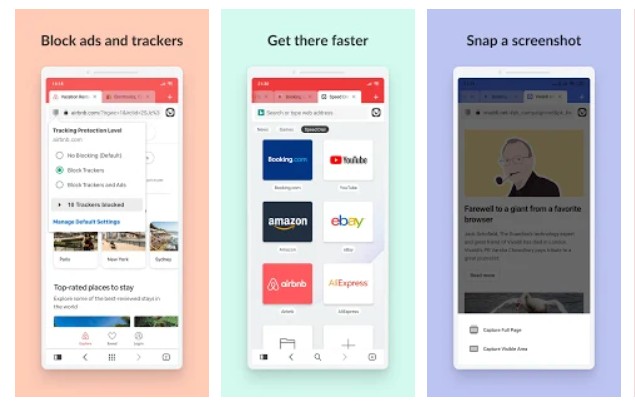 The Vivaldi Browser is new browser on android smartphone with lots of cool features. the browser comes with an integrated ad blocker, tracking protection, and other useful built-in features. it offers an unique desktop-style tabs, end-to-end encrypted sync, dark & private mode.
Download : Here