We know that you have come here to find amazing apps for your Samsung Galaxy Note 20 and other previous Note devices, all these apps in this list will change the way you work or interact with Samsung Note smartphone .
But before we start, you should know a little bit about the Samsung Note series, the Note series is a class of smartphones with large screens that aim to provide the functionality of a traditional tablet with a phone, and for which every Note devices Is equipped with to Stylus (S-Pen).
The Samsung Galaxy Note 20 Ultra is the best Android smartphone available in the market today and it has retained its legacy. It is highly respected among the user community with its top of the line camera performance, powerful hardware and excellent display. In addition, it comes with S Pen (stylus) function, which makes its operation more delightful.
Without a software or applications good hardware is nothing. although Without same valuable apps, you cannot get the result from your Galaxy Note phone which you should be entitled to. here we are accumulated 10 best apps for Samsung Galaxy Note series which allows you to take full advantage of this phablet.
5 Must have apps for Samsung Galaxy Note 20 Ultra and Note 10
5 Best Apps For Samsung Galaxy Note 10, Note 20 Ultra
Here we have divided this article into two parts, in the first part you will find some great apps that you must try on your note smartphone and in the second part, the best apps are listed which should be in your phone. You can easily navigate through the Content Table above, let's get started.
5 Samsung Galaxy Note Phones Must have apps
1. One Hand Operation +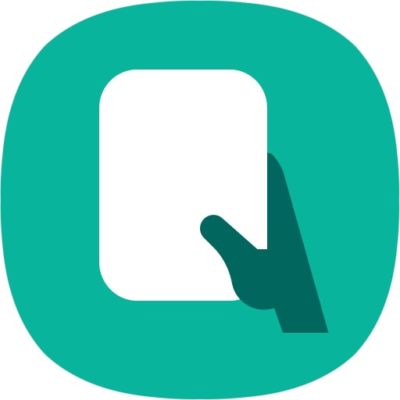 The One Hand Operation+ is a great app for your Samsung Note 20 smartphone, let's know how. As its name suggests, this app helps in using your Big Note 20 Screen easily with only thumb.
The app comes with same most friendly gesture pattern, so You can set various functions on horizontal, diagonal up, diagonal down direction gestures. In it you will also get a lot of customization features, as you get used to using short gestures, you can set up more tasks on longer gestures. Here you also get advanced settings which you can embed on games and other apps.
2. aodNotify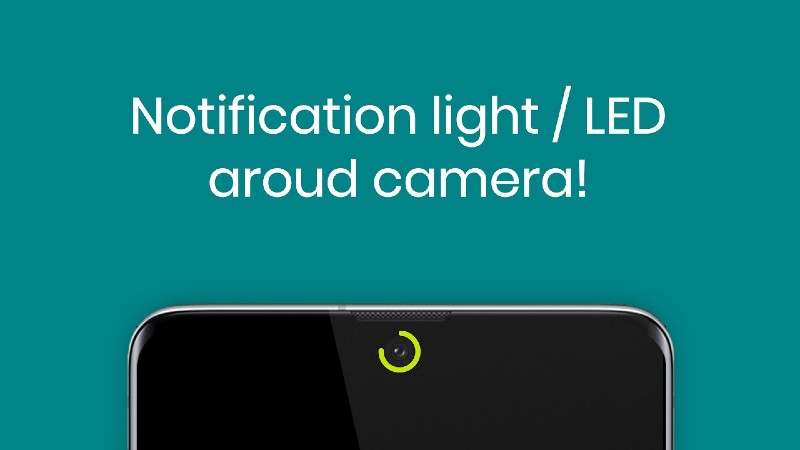 The aodNotify is an amazing LED notifications light for Samsung Note 20, with aodNotify you can easily add a LED notification directly to Samsung's Always On Display. However, even if you are the owner of Note 10, note 9 and note 8, it will support you.
This application allows you to select different LED notification styles and, here you can select any of the camera cutouts and showing the notification light around the screen edges. This application allows you to select different LED notification styles and, here you can select any of the camera cutouts and showing the notification light around the screen edges. You can choose which app glows with LED notifications ring around your camera. If you go for more customization, you can also set the color of the LED light according to your convenience.
3. Quick Measure
This App is based on AR (Augmented reality) Technology, and the name of this app is Quick Measure, which is allows to Measure the distance between the camera and the aiming point, it is work with the help of time-of-flight sensor and the good thing is that our Galaxy note 10 phone has this sensor. however Quick Measure provide the following five AR Measurement experiences on the device.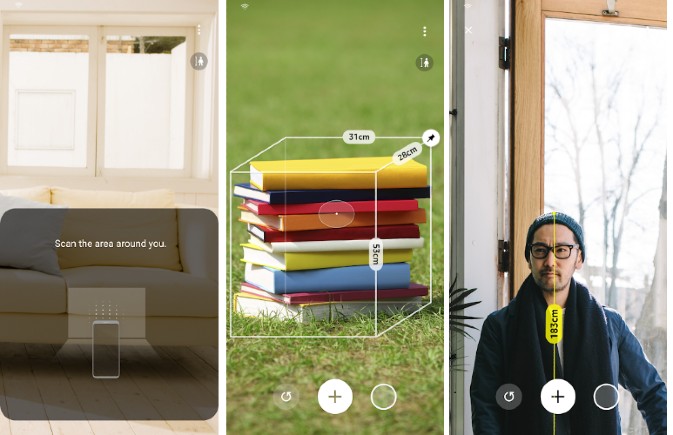 Length – Measure the length between two manually specified points.
Distance – Measure the distance between the camera and any certain point.
Area – Measure length, width and area of square-shaped plane.
Human Height – Measure the height of human from the foot to the head of the body.
3D Measurement – Measure the longest axis of each length, width, and height of 3D object.
4. Note 10 Wallpaper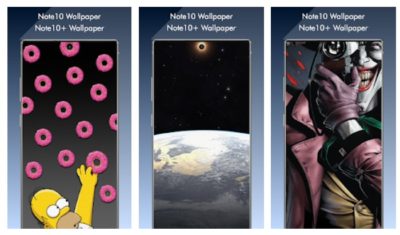 The App is one of the best wallpaper apps for Samsung Galaxy Note 10 and Note 10 Plus with latest collection of cutout wallpaper. If the punch-hole of your Note 10 device's camera annoy you and you are trying to hide it for which you are looking for cutout wallpapers then this app will provide you all kinds of wallpapers in the best resolution and quality.
This wallpaper app is specially designed for Note 10 and Note 10 Plus, so it will work amazing and enhanced your beautiful screen with a cutout, or cut out. The punch hole is easily hidden by wonderful wallpapers that make room for the camera hole.
5. Rolling Icons
The Rolling icons is a best Launcher for Note 20 smartphone, It is an Innovative 3D launcher based on gravity with icon and photo icon rolling. It is featured a user-friendly UI design couple with lots of features.
When you set it as a live wallpaper, the direction in which you turn your samsung  note 20 all the icons of the app move according to gravity. So you must try this app.
Best Apps For Samsung Galaxy Note 20 Ultra & Note 10 Lite
6. SMS Organizer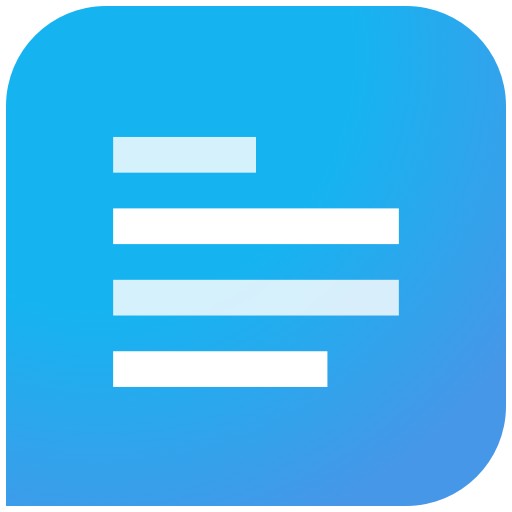 There is no doubt that the stock Message app of Galaxy note 20 is pretty good. but there is something better than this for your note. here we are talking about Microsoft's excellent SMS organizer. which will keeps the inbox very neat and when you recive an OTP it notifies you only the number with a copy button.
This app filters all your messages and removes spam from them, as well as divides your messages into different categories so that you do not have any problem finding important messages.
the app can also decipher you flight and train ticket status, it also allows you to get live status of train. The app is available for Indian users on the Play Store but recently Microsoft has expanded its availability to the other part of the world.
7. YouCam Perfect
YouCam Perfect is a best camera app for Samsung Galaxy Note 20 and it is the best highly-rated photo editor apps on Android's app store. The camera app have lots of effect, filters, one click beautifying selfies and more that you cannot find in the default application of the Note device.
The Note 20 lineup has a Pro-grade camera system which offers best quality pictures and videos. Its Ultra variant has 108MP + 48MP + 12MP + VGA Quad lens system on the rear. while, Galaxy Note 10 equipped with 16MP + 12MP + 12MP + Depth sensor on the back, while it will featured a 10MP selfie camera on the front. Although the default camera application of the phone performs pretty well, but you feel lacks of filters, editing, and pro beautification modes, which you can overcome with a third party camera application.
with YouCam app you can do all basics editing tasks such as crop, rotate, background blur, make collages and more. Here you get the whole atmosphere for editing the pro level like you can cut out the subject of a photo and change the background completely. additionally, it allows you to erase unwanted background objects or people.
8. Sesame Search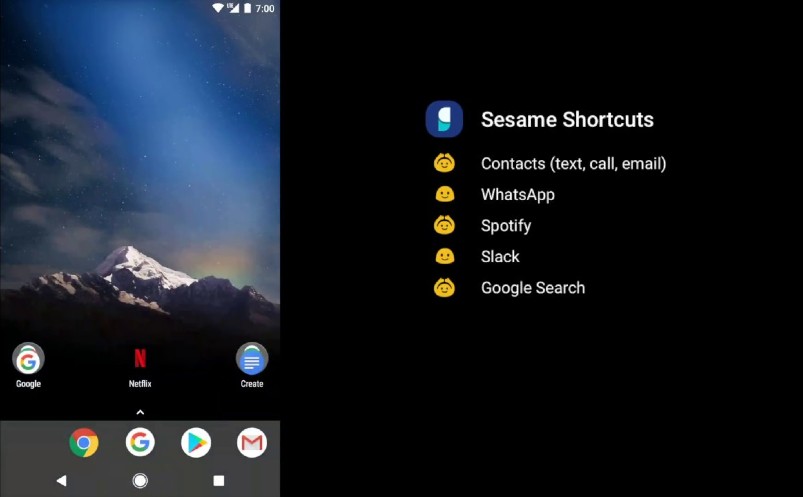 If you are a pro user, then Sesame search must be installed on Galaxy Note 10 or Note 10+ device because it is unique and build for advance users. This app acts as a universal search engine that not only searches the installed apps but also has the ability to search inside.
This app supports Spotify, Reddit, Telegram, Google Drive and more, so that you can search social media chats, files, messages and other stuff in a few seconds without opening other apps.
9. ArtFlow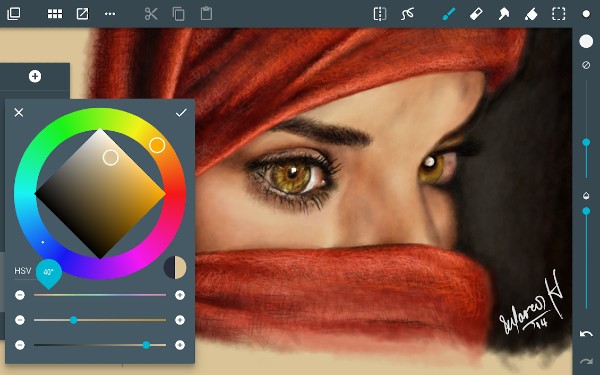 The Artflow is an another best drawing app for samsung galaxy note 10 plus, which will bring out your creative side. It is easy enough for novice, but if you are a creative person then on this app you will have all the advanced features of Pro Level such as 100+ different brushes/tools and color selection, as well as it also offers 50 layers and advanced controls like smudge and brush flow.
This app is also special for the stylus of your Galaxy Note phone as it supports pressure sensitive pens like the S-Pen of the Samsung Galaxy Note series. Usually a good sketching and drawing application is not available for free, and Artflow is also not completely free. Some of its features require a license or subscription to run.
10. Squid
The Squid is a best note-taking app for Note 10 Plus, which has the ability to take notes more naturally with the S Pen (stylus). moreover it also a markup app along with an array of features—some free, some paid—including file export in PDF, PNG, or JPEG (free) and import PDF file (paid); a variety of text, drawing, and highlighting tool (paid); and while the ability to screencast presentations (free).
The App also offers to Import, crop, and resize images on its free version. at the same time, if you talking about other features available in its premium subscription, which includes a collection of backgrounds, Backup to Dropbox or Box, and diagrams. You can get all the premium features for $1 per month or $10 per year.