In a digital and online world every one have thousands of online accounts and password like social-media, Email, online banking, e-wallet and e-commerce password and lots more, it is impossible to remember or learn all passwords, which is directly linked to your personal life and bank money. Now question is how to manage all important password on your smartphone or tablet?. do not worry we are accumulate a list of best password manager apps for android Phone, so stay with us.
Also Read : List of Best Antivirus for Android Smartphone
Best Password Manager Apps for Android Devices
1. LastPass Password Manager
As its name suggests, it is a password manager and generator tool. The lastpass stores all your passwords in a online vault, so you never forget them and you only need to remember the password to open the vault. You can also use the fingerprint password activation feature for unique biological security, LastPass autofills web browser and app logins for you, the password generator features makes it easy to create hack-proof passwords.
Your vault is encrypted with bank-level, AES 256-bit encryption, which is more powerful. Vault keeps health insurance, legal paper, credit card details and other important office document more safe.
Download : lastpass
2. Dashlane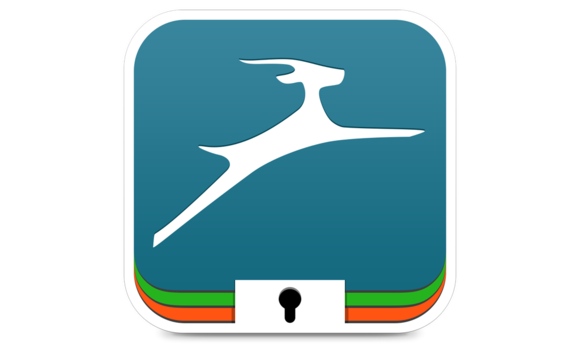 Dashlane is a best password manager app for android and iPhone, app's Mobile Wallet offers the best in password security and makes it simple to keep secure in apps and websites. It Manage all of your safe passwords, security codes and Autofill passwords for all your apps and websites. This password management application help in Backup your passport, identification, credit card wallet and secure password vault to the cloud, where powerful Encrypt to secure your data with backup to the cloud or local storage. It next best feature is password generator which generates new unique and secure passwords instantly.
Download : dashlane
3. Keepass

Keepass is a most powerful password manager app. This app based on essay to you user interface, KeePass differs from all of the other password managers because it is an open source password manager application so it doesn't store your credit card or bank information like the others do. open source software means that anyone can examine the code and be sure that it's not falling into the hacker hands. Over all Keepass is good password management app if we ignore few Security issues.
Download : KeePass2Android
4.Keeper
Keeper is an one of the best Password Manager & Secure Digital Vault for businesses and individuals on Android OS, it Protect and manage your passwords, documents, private photos and other secret codes. You can share account and login credentials with family and employees without any leakage. Also Login with your Android Wear device(Android watch) or Sync instantly between devices, computers and browsers. Keeperfill feature help in Auto-fill Passwords in apps and websites. This android app Store password with ultra-powerful AES-256 and PBKDF2 encryption.
Download : Keeper
Best alternative solution of password manager
you can save all of your Password in your favorite browser (Microsoft Edge, Firefox or Chrome) and then sync your passwords between PC and android smartphone.
Next trick is very simple and most popular, you can choose a strong password and using the same password for everywhere.
Password manager at a glance? Or what is a password manager?
As password manager name suggests, They're applications that securely stores all your passwords in a Encrypted online vault, that you only need to remember one password; that of the password manager. When you forget the password and then it takes a lot of time to recover, then it is a good idea to avoid this unusual problems.
Also Read : List of Best Privacy Apps for Android Smartphone
Note: Please keep save or bookmark this website on your Browser. If you think that, "what is the best password manager app" post is useful to you, Please share this link with your friends and family member on facebook, twitter or other social media platforms.
Do you know any other best password manager pro app? Must share with us using the comment box below.