Samsung's S Series is one of its favorite series, its next smartphone is not taking much time to come and its features specifications are being talked about on the internet. This phone will be launched in the name of Galaxy S21 Ultra.
The Galaxy S20 Ultra bridged the gap between the S and Note series more than ever before. Samsung sells millions of Galaxy S series phones every year while its top foldable phones and its Note series are also available in the market.
In this article, we are going to share a bunch of detail of Samsung Galaxy S21 Ultra – Price, Specs, features, Release Date, Rumor and here we have conceptualized how the Samsung S21 Series would look like.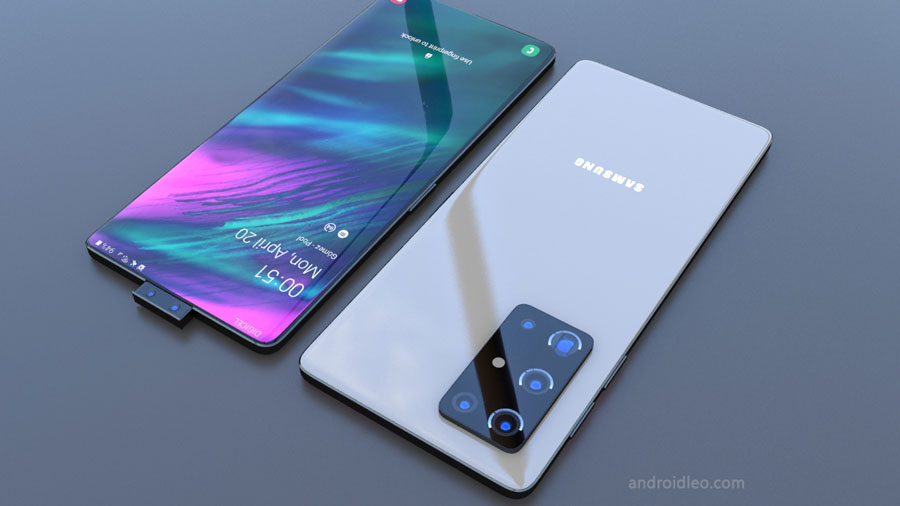 Design and What new features will be in Samsung S21 phone
By the way, we always see a good hardware and software in Samsung's s series with which we also get innovation, but this time in Samsung s21 smartphone we can get a pop up selfie camera which is Samsung's first pop up camera phone.
At the front, there a entirely notch-free display with higher screen-to-body ratio. in addition, the South Korea tech giant is offers a curved display As we expect from all its flagship. on the rear, the Galaxy S21 phone will featured a camera setup of five sensors, which will be connected on the top-left side of the phone, while the design of the camera will seem to match the latest note series of Samsung.
Coming to specification, The Samsung S21 Ultra will equipped an 6.8 inch QHD super AMOLED display with more screen-to-body ratio and gorilla glass protection. it has powered by Snapdragon 875 chipset, couple with up to 16GB RAM. This device will offering a 128GB, 256GB, 512GB Storage option.
This Galaxy S21 smartphone will boasts a penta Camera setup on the rear, includes 108MP + 48MP + 8MP + 5MP + 2MP. This time too, the periscope-style arrangement in real cameras that we have seen previously on phones like the Galaxy S20 Ultra. The latest report claims that we will be missing in-display camera in S21, While it featured a 32MP + 5MP pop-up selfie camera on the front.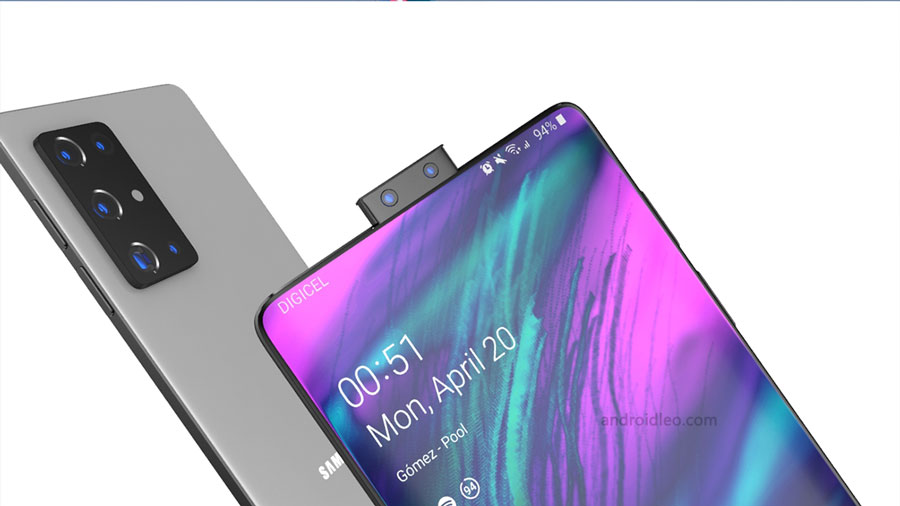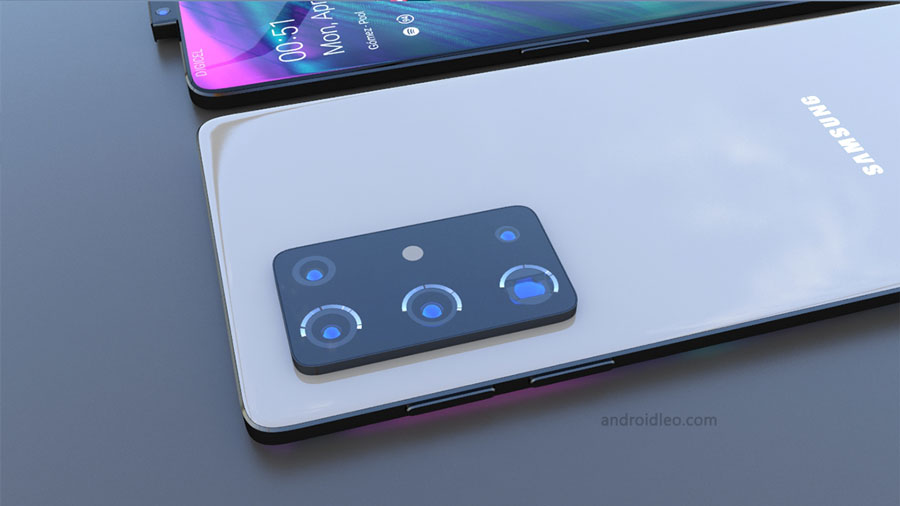 May you also like : Download 4K stock wallpapers of Samsung S20 Series
Samsung's S21 lineup have multiple battery capacity for standard, Plus and Ultra models, although the top-of-the-line variant may sports a 6000mAb battery. phone also support of fast charging as well as wireless charging.
Confirmed date of release is not official yet, however If you take a look at the history of the launch of the phone, then this phone is launched every year in the month of February or March. In keeping with this custom, its predecessor s20 was launched by Samsung on 11 February. Then it can be anticipated that Samsung will adopt this tradition with S21 series as well and will launch the phone in the month of February or March.
The price of the device will be higher than expectations, its predecessor were released at the price tag of $999 for standard model. with Galaxy S21 devices, reports claim that the company will increase its the price. according to rumors, the Galaxy S21 basic variant will priced at $1,119 (around ₹ 79,999 in India) and high-end model will comes with $1,499 (around ₹ 1,09,999 in India) price tag.