You have come here to discover some new innovative things which are likely to happen with the upcoming Samsung S series smartphone and Samsung's next flagship smartphone will be known as Galaxy S21 Ultra 5G. From the Galaxy S1 to Galaxy S20, the OEM came with cutting-edge specs at a very low price compared to its competitor iPhone. Looking at the newly released Galaxy S21 series, we can see that a lot of things have changed about the company. While the company did not support the megapixel battle in the camera segment, the company's S20 ultra phone is currently the largest sensor with a 108-megapixel camera.
So here we have conceptualized new Samsung S21 Ultra phone with ground-breaking design and improved rear camera position as well as screen-to-body ratio. Take a look at the video below to know more.
In this article, I'll be showing you everything you need to know about Samsung S21 Ultra – including its Specification, release date, and rumors. But before we go into that, let's have a quick look at some new features which can seen in Samsung Galaxy S21 Ultra.
Samsung Galaxy S21 Ultra: What to expect
The Galaxy S21 Ultra series may offer a 6.7 inch 4K Super AMOLED display with 144Hz refresh rate.
Its High-end Ultra variant will has an another separate always-on display for notifications and time.
The Phone might have a much higher 600-megapixel primary camera sensor.
Samsung S21 Ultra may equipped a up to 1TB internal storage that can be expanded.
Samsung's upcoming flagship will offer an in-display front facing camera.
Talking about its design, The Samsung Galaxy S21 ultra concept phone is constructed by titanium alloy frame and other body part is made by metal-glass material. the phone 6.7 inch curved display with 144Hz refresh rate. both of side of device will be protected by latest gorilla glass protection. This device has a vertical aligning triple camera configuration and also a secondary display for notifications which is next to it. Due to the under display front facing camera, you do not get any punch hole or drop-notch in front of the phone.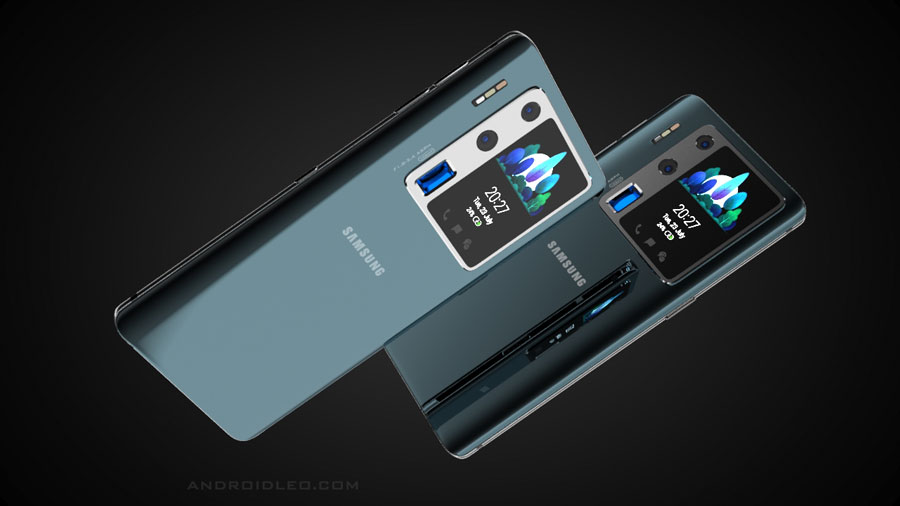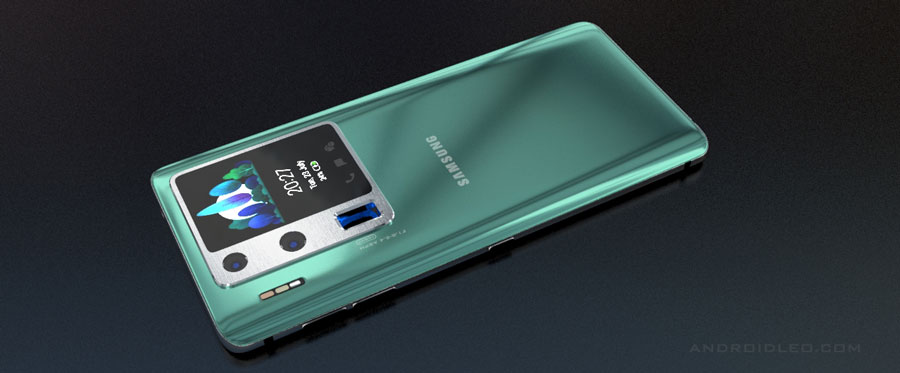 It is understandable that it is quite easy to start talking about the Samsung Galaxy s21 as a lot of time has passed since the s20 series was released and a lot of rumors about its successor have started coming up. But to keep the company in the competition, bring massive upgrades in almost every aspect. Let's take a look at some of the features that come with this device.
It is certain that the samsung galaxy S21 will powered by snapdragon 875 Processor couple with 16GB RAM, and according to a news, this time the company can skip the exynos version of its flagship. while this device may sports 1TB internal storage on its top model. The Galaxy S21 ultra has a 5000mAh battery capacity with the help of fast and wireless charging. It should come with One UI 2 based on Android 11 out of the box. Like its predecessor, this smartphone will come with IP68 certificate for water and dust resistant.
The Samsung S21 Ultra may feature an incredibly-large megapixel camera sensor, which will be used in its Ultra model as we have also seen with the S20 in the past. The latest rumors are emerging from the company's official announcement in which South Korean tech giant has said that it has started work on a 600-MP resolution camera sensor. The company said the sensor could capture more detail than the human eye.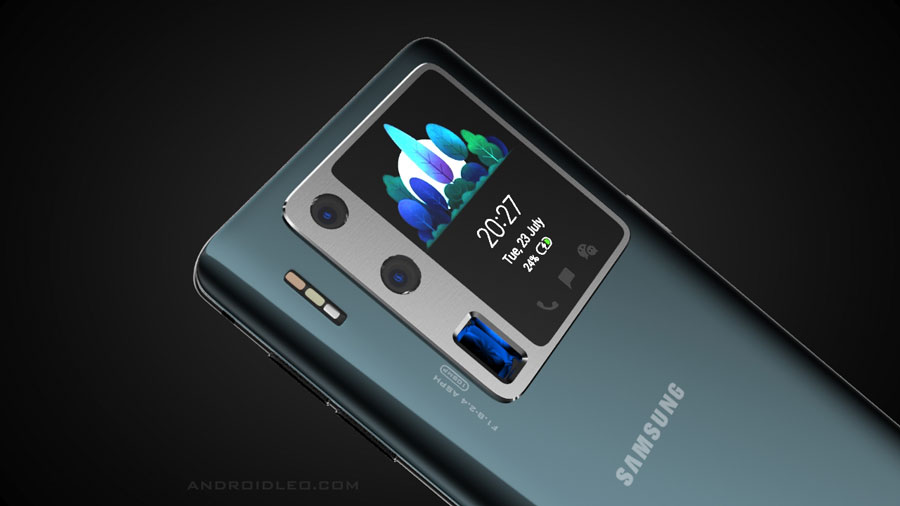 It features a 23MP in-display front camera with FHD video capturing capabilities at 90fps. On the back panel, Phone equipped a vertical triple camera setup consisting of an 600MP primary lens, a 64MP ultra-wide angle lens, and a 12 telephoto lens. its main camera will comes with 200x hybrid zoom capability.
Also Read : Best Smart-watch Apps for Samsung Gear S3
Price and Release Date
Although there's no official word yet about the price of upcoming Samsung S21, we can still make some guesses based on previous releases. In that case, we should expect the basics variant of Galaxy S21 starting price to be around $999. while its Plus model could go all the way up to $1299, and the ultra model is expected to priced at $1400 for the highest storage and RAM.
This Samsung device will debut in early 2021 and From the date of the launch of all the previous s-series smartphones, we can definitely say that it will be launched in the month of February.