Samsung is the only one brand which is world wide popular for innovation among smartphone users. company offers best quality products therefore Its flagship as well as budget phones are appreciated by users. In this article we have gather a list of the best upcoming Samsung smartphones in 2020. We know that today smartphone market is very competitive then Samsung will work hard to provide the cutting edge technology that were never in existence before.
Top 5 Upcoming Samsung Smartphone in 2020
So here, we decided to accommodate a list of best Upcoming flagship Smartphone of Samsung for 2020 and if you are willing to buy a flagship smartphone, then you are in the right place, as well as you should wait for the phones below to be launched.
1. Samsung Galaxy Note 20 Ultra
People always wait for Samsung's Note series, because it is the world's most powerful smartphone series with fastest processor, more RAM and a huge display. The
Samsung Galaxy Note 20 ultra
will be the latest upcoming device by company and according to rumors, The Note 20 Ultra will comes with a major change in its design. it will feature a 6.78 inch QHD super AMOLED display with latest gorilla glass protection on the top and ultra model will probably have 120Hz displays. this powerful device will powered by Snapdragon 865 chipset that is paired by 16 GB RAM.
It is certain that Note 10 will have an external notification display which allow you to see messages, notification, time and date. Upcoming Samsung's Note will feature a quad camera configuration includes 108MP Primary sensor, 48MP telephoto imager, 23MP ultra-wide angle lens and a 12MP macro imager.
Samsung Galaxy S21
The
Samsung Galaxy S21
is a one of the best camera smartphone with 108MP large sensor, But Samsung is not going to stop here, according to latest report, company is working on an extremely large 600MP sensor Which can be launched with the Galaxy S21 Ultra. A new report suggests the Samsung could offer an under display camera for selfies. it will equipped an 6.78 inch QHD AMOLED display with corning gorilla glass protection and display also supports 144Hz refresh rate. this samsung upcoming smartphone will powered by snapdragon 875 Chipset couple with 12/16GB of RAM and 256/512GB internal storage.
3. Samsung Galaxy M21s Plus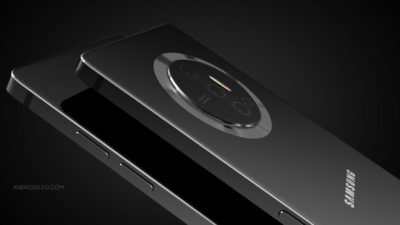 The Samsung Galaxy M21s is the upcoming smartphone of samsung in 2020 with triple camera. this samsung phone is a budget segment device which will be launched against realme or xiaomi mobiles. It is expected that the galaxy M21s is featured a 6.3-inch super AMOLED display with FHD+ resolution and it would be equipped an under display fingerprint scanner. coming to memory department the M21s may have 4GB RAM and 64GB on-board storage. The Smartphone will come with 5000mAh battery and C-type fast charging connector.
4. Samsung Galaxy Flex 2020
Flexible display will dominate the smartphone market in future, While Samsung has already confirmed that the company is working on a flexible smartphone (rollable device), which will be available in the next few years and According to rumors that would be the Samsung Flex 2020. The smartphone will feature a 6.5 inch QHD bendable display Which can be use as smartwatch. The flex 2020 will come with 512GB on-board storage couple with 8GB RAM.
5. Samsung Galaxy X
The samsung Galaxy X will be a foldable smartphone series of Samsung, Leaked information suggest that the development of foldable device is almost complete and now it seems that we are much close to the Galaxy X phone. Talking about specifications of the phone, the samsung X will be featured three separate screen, first one will be a 6.4 inch QLED display that only works on a folded mode.
Upcoming samsung galaxy smartphone 2020
Also See : List of Best Apps for Samsung Smart TV