Everyone officially recommends that the apps installed in your Android phone should be updated so that the new features that can be gained with the update to the app as well as it are suggested from the security point of view.
It will not always be correct that we should always update every app installed in our android phone on google' Playstore. This is not a clear example of yes or no which can be explained in few words it is not possible because it depends on each app.
Updating the apps on Playstore is not a difficult task where you get many options in which you can update any app separately as well as implement automatic update inside Settings>General>Auto-update app in playstore. After that each app will automatically update on the network you have selected.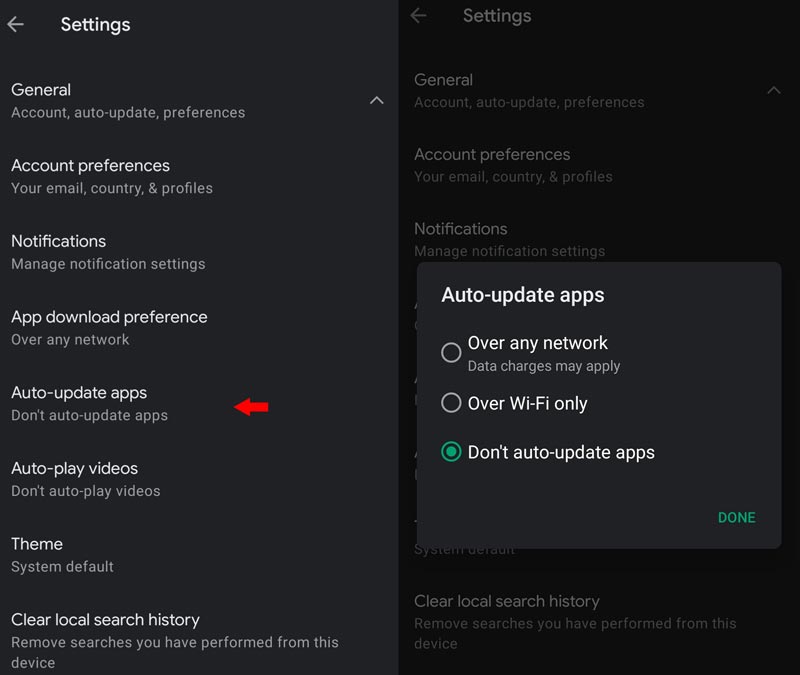 The image guide above also shows how to automatic updates can be implemented and also stop automatic-updates as well as select your network preference, If you look at the official description, then new features can be adopted here, where old bugs have been removed, the app has been made more user friendly in which nothing seems to be wrong and to provide a good experience. But it is also necessary to pay attention to another point of view. Although, it is not always necessary to update every single apps and here are some reasons where certain categories of applications may not be updated. If you go, it can be beneficial, which you can run on the same version without any issue even during the life span of the phone.
Everyone looks for new features and there are some categories in smartphone apps, and there is a need for new features like Browser, Maps, security etc. We are broadly referring to the Internet based applications such as the previously mentioned browser applications which are available with new features in a short time, here it is necessary to update your browser for security also.  In such a situation, you can update the app that runs on internet with certain time frame.
New specifications are also given from time to time on the social media apps installed in the Android phone, which do not seem to be needed in such a short time. For which you can update social media apps like whatsapp, twitter, facebook, instagram, YouTube, pinterest at a large time interval.
There is a category of very essential apps in the phone which is used every day which is also called tool application, it can include music player, calculator etc. If you are missing something somewhere it is facing some bug then that particular app must be updated by visiting android's playstore. And there is hardly any need to update these apps throughout the life time of the Android device.
Finally before coming to the main decision, decide for yourself why you need to keep updating every app, while we see so many apps frequently "updating" without actually changing in the functionality and However, some force it to update and the app will not stop running until the new version is implemented.
Recommended articles
1. How to find SAR value of Samsung Devices.