Technology is the way of how fast we are going to future and there is no parameter for this. The most hearsay 5G is the part of our living style. We can see the glimpse of 5G in today's smartphone and how excited the technical giants are for embedding 5G in the mobile phones.
5G or fifth generation of network technology is expected to bring lower latency to networks, which means online 4K Video streaming will become much faster. however gaming will become a breeze and connectivity in general will improve dramatically. While gaming or VR applications will become a breeze and the device's connectivity will improve dramatically. The 5G network is expected to support up to 1 Gbps Super Speed and that will be 20 times faster than 4G.
Best 5G Phones List in 2019
In this article, we are talking about the smartphones which are 5G-capable and the device will come with 5G network support.
1. Samsung Galaxy S10 5G and Galaxy Fold
Samsung announced two 5G smartphones in the MWC 2019 event, which is the Galaxy S10 5G and Foldable Galaxy Fold Smartphone. Both mobile devicea run on the latest Snapdragon 855 SoC couple with the X50 modem. Although the Galaxy Fold is a phone as well as a full size tablet device that you can put in your pocket after folding. The Galaxy S10 5G is an upgraded version of its S10 Plus, which supports 5G connectivity and allows you to download files at Unmatched speed.
2. Huawei Mate X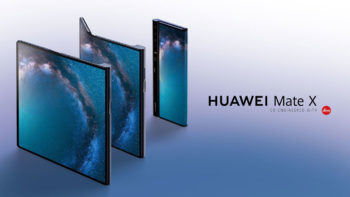 Huawei is one of the biggest researcher of 5G technology with hundreds of engineers. it is an emerging Chipset developer after Samsung and Qualcomm. Huawei's first 5G-ready phone is the huawei Mate X with 8-inch foldable display. Mate x is very similar to that of the galaxy fold but it comes with its own Kirin 980 chipset with the Balong 5000 modem. It has a 4500mAh battery along with 55W SuperCharge. Huawei Mate X is going to be priced at €2,299 (around $2600) when it ships in summer.
3. LG V50 ThinQ 5G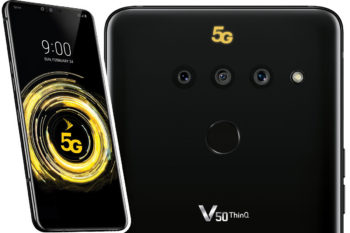 LG V50 ThinQ 5G was officially unveiled at MWC 2019. It's first 5G smartphone from the LG, and that means you will get 20 times more Data speed than the 4G devices. LG V50 ThinQ 5G has a Snapdragon 855 processor alongside a 5G modem, as well as default 128GB storage option and 6GB of RAM. However, there is not really much change here. Its front side still has a notch with thin bezels and a 6.4-inch OLED display along with dual selfie sensors. On the rear, phone comes with triple camera setup and a fingerprint scanner.
4. Xiaomi Mi Mix 3 5G
Mi Mix 3 5G is the company's first 5G smartphone. This xiaomi phone has Qualcomm Snapdragon X50 5G modem, it is another SDM 855 chipset device from Mi, alongside Xiaomi Mi 9 smartphone. it was equipped with fast wireless charging and large 3400mAh battery. Mix 3 5G has 12MP + 12MP dual camera setup with 960 FPS slow motion video recording. it has 6-Gigabit of RAM and 128GB internal storage. this Mi device featured samsung's 6.39 inch Full-HD+ AMOLED screen at the top.
5. Moto Z3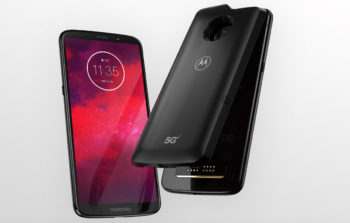 Moto Z3 is officially the first 5G phone in the world. However, some time ago Moto's has successfully tested "5G Moto Mod" with Built-in Snapdragon X50 Modem. The mod had been up for preorder on Motorola's site. US Telecom operators Verizon announced its availability in stores and which is typically retail for $359. moto Z3 mobile is powered by latest snapdragon 855 processor couple with adreno 640 GPU. Now you can enjoy 5G with Moto mod in some cities of the US.
6. ZTE Axon 10 Pro 5G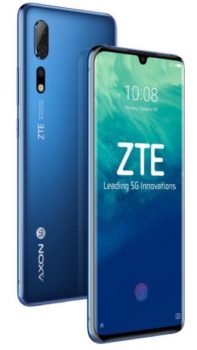 This is the first 5G smartphone from ZTE, Which was announced by the company a month ago, the device is expected to be available in China and Europe in the first half of 2019. The mobile has a high-end Qualcomm 855 chipset with Snapdragon's 5G X50 modem. The ZTE cellphone featured a 6.47-inch AMOLED panel with a waterdrop notch design, while display is protected by Corning Gorilla Glass on top. It has 6GB RAM and 128GB on-board.
Upcoming 5G Mobile Phones 2019
1. Samsung Galaxy Note 10
Samsung Galaxy Note 10 is an upcoming 5G enable mobile phone in 2019. This phone will comes with latest Snapdragon SoC as well as company's own 10 Series Exynos processor. It will features a high-speed 5G modem to ensure data transfer rate upto one gigabyte per second. Galaxy Note 10 will also comes water and dust resistant, wireless charging. in the security department, the Samsung's device will pack an ultrasonic fingerprint under the display.
Also See : 10 Best Upcoming Smartphone Mobile in 2019
2. Oneplus 7
The OnePlus CEO already announced that the next oneplus device will be 5G powered. The agreement between Qualcomm and OnePlus was expected to be that OnePlus 7 will be the first 5G-ready smartphone and we will be able to see it in the first quarter of 2019. There is no doubt that, OnePlus 7 will be a game changer for company. this phone would be released in second quarter with cutting-edge features including 5G-ready, punch-hole display and quad camera setup.
3. Sony Xperia XZ4
Sony Xperia XZ4 is another upcoming 5G phones in 2019. According to rumors, company's engineers are working on their next flagship handset which will offer a unique design and 5G connectivity. Xperia XZ4 will pack better 96% with screen-to-body ratio, while the display resolution will be Ultra HD.
4. Nokia
Nokia is developing its next flagship smartphone which is not official yet but it is certain that they will be 5G-ready. Company has been engaged in developing 5G equipment for a long time, for which he has contract a number of companies, including T-Mobile and Ericsson recently. A new report suggested that the nokia planning to featured a punch-hole display design. talking about optics area, phone will launch with five rear camera sensors similar to its Nokia 9 PureView.
Also See : Cheapest Mi Smartphone – Redmi Go
So where can I use it?
American's telecom company, Verizon, has established its 5G coverage in some cities, which you can enjoy on 5G enabled smartphone. Officially, the network is only live in Chicago, Illinois, and in Minneapolis, Wisconsin.
Korea claimed to be the first country to launched 5G service on a smartphone. SK Telecom, LGU+ and KT, South Korea's three phone carriers, commercially launched 5G service on 3 April.
while, Americans claimed they had started using 5G services on Motorola's 5G-enabled device. There is a rivalry between the tech-giant and telecom carriers to achieve the first position in the 5G phones race. This is the start of the 5G-era, by the end of 2019, this facility will be available in almost all big countries like china, india, Russia, UK and more.
However, other chipset manufacturers including MediaTek will also be developing 5G-modem and embed it on the upcoming mobile chipset. From which you will get 5th generation of network technology available on cheap smartphones by the end of the year.