If you own a Galaxy smartphone equipped with an in-display fingerprint scanner and you are not happy with its speed then this is a right place for you to increase the speed of your fingerprint sensor. After some time, it is usual to have problems related to its fingerprint in all Android phones even if you use a very good brand phone like Samsung. However, at times Samsung's flagship smartphones can also have problems related to its fingerprint which may be due to many ways such as due to its software updates or other reasons which we will talk about here and how they can be improved.
Samsung's older flagship smartphones used to have their rear-side Capacitive fingerprint scanner, while more recent phones such as Galaxy S22, S21, Note 20 lineup feature an in-display fingerprint scanner that is faster and easier to use than older technology, but the under-display fingerprint scanner based smartphones also the problem of late working of fingerprint sensor comes after some time.
An Advance way to increase fingerprint sensor speed of Samsung Phones
This is a pro way to further improve the recognition of fingerprint scanner. It is explained below in a simple way that you can avoid any problem to apply this trick.
Step 1- open Settings and then go to Apps » tap the 3-dot menu button at the top » click Show system apps. Next, search for com.samsung.android.biometrics.app.settings and then click it. Now Go to Battery option.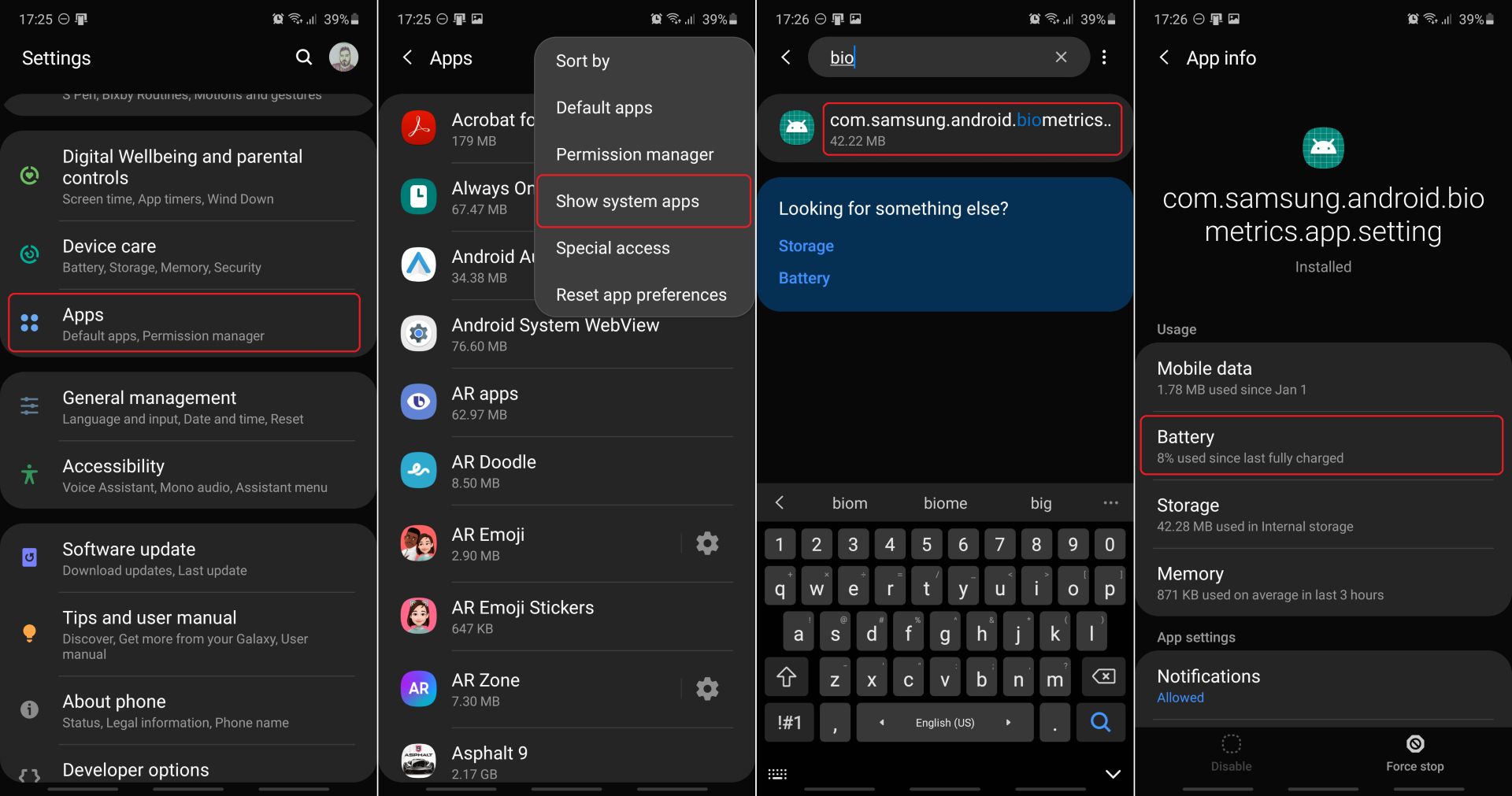 Step 2- Now you have to go "Optimize battery usage" and make sure you have selected All apps from the drop-menu at the top of the screen. Now you have to search for com.samsung.android.biometrics.app.settings again and select the toggle to disable this function. to apply the setting, you need to reboot your Samsung device. After the phone is completely rebooted, you can see whether the fingerprint sensor has changed, it is faster than before.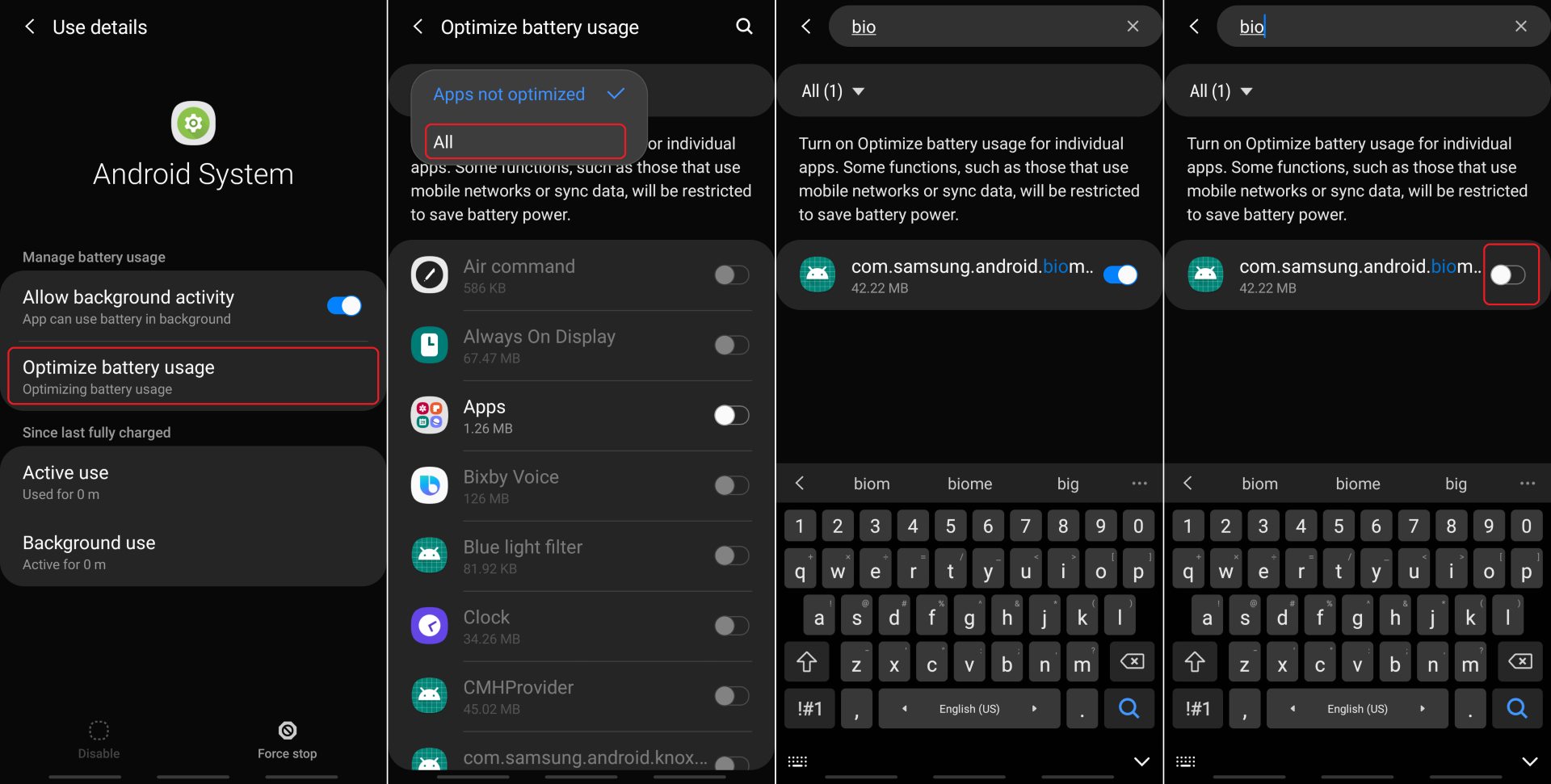 Other effective ways to improve accuracy and speed the Fingerprint sensor
Enroll each Print twice
Samsung Galaxy smartphone has the option of multiple fingerprint profile and you may have used it, but how beneficial is it because you are getting problem with the fingerprint, but did you register the same fingerprint twice? By doing this, a large area of ​​your fingerprint is covered, which increases the speed of fingerprint sensor as well as the recognition percentage.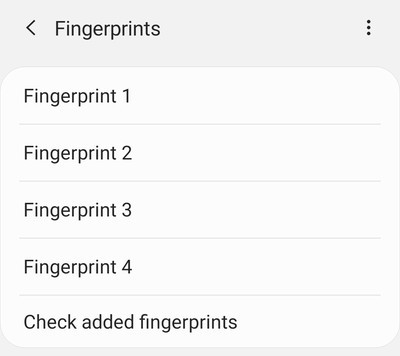 Enroll the fingerprint of your phone in a simple case as you hold your phone in the normal routine. while the second enrollment is when you are using your phone in some other situation as you can by sitting at the table or being held in a different way.
Do a Fresh Registration
We always hold our smartphone in a different way. Over time, the way we hold and use our smartphone changes. When we registered the fingerprint, the phone is completely new to us and way you pick up your Samsung device to unlock it every day is probably going to be different and So if after a longer time using your Smartphone you're still struggling with the fingerprint reader, it's time to delete all fingerprints and start over.
you remove all your old biometrics and register your fingerprint by holding the phone in a simple way.
Next Read : Download Best Quality Mobile Wallpapers in 4K and 1080p Resolution