The model number of any smartphone is its unique identity which provides complete information about the phone. Samsung phones also come with a unique number in all their smartphones, through which you can get the details of the phone. There is a code consisting of some alphabets and numbers. There are many easy ways to find this code and After you locate your model code, you can easily find the name of your cellphone and specifications online.
If you want to know the software update of your Samsung phone or if you want to buy a new accessory for the phone, then you should know the model number of your device, then through this article we will know the code number of your Samsung phone.
How di I find out what model my Samsung mobile is?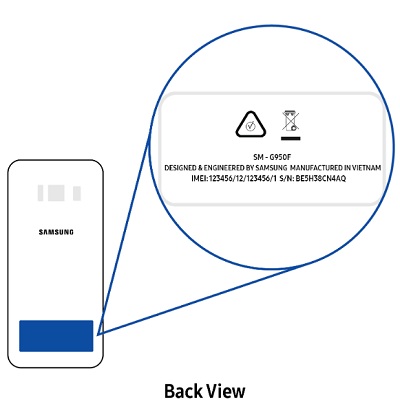 If you keep a latest generation Samsung phone then the model number can be obtained from the back panel of the device, Which is written in teeny letters, where other details of the mobile such as the serial number and IMEI are also printed by the brand.
Another way to know the model code, where you have to go to the settings of the phone and after that you have to click on About phone, you will located the model number mentioned there clearly, here you will also find the other details of mobile.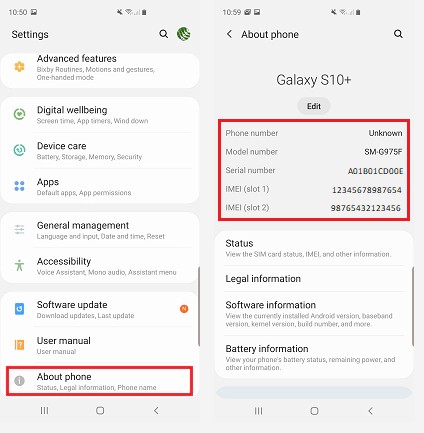 The Model name will always begin with "SM-" on Samsung's Galaxy devices. As you can see in the image above, the model number "SM-G950FD" is shown in the Galaxy S10+ about section.
Samsung has stopped making battery-removable Galaxy smartphones. If you want to know the model number of the old phone, then you can remove its back cover and easily get a small sticker affixed, where the model number is also mentioned.
The model number of Samsung device is a master-key in a way, after knowing that you can know all the software updates available on it as well as the specs, features of the phone.
Also Read : Why Samsung use Exynos Chipset for flagships in India
Also Read : History of all Samsung's S-series Smartphone