It seems, The new innovative design of the smartphone arrives on the Internet, which tries to show the reflection of Future's smartphone and there is nothing wrong with it, because Samsung has launched many of its foldable smartphones which includes Galaxy Fold, Galaxy Z Filp and  Fold 2 in a time span of one year, which Samsung has been able to bring an innovation in the smartphone world.
Now, it seems that the tech giant effort to take the foldable smartphone ambition to next level. to make all this possible, the company is working on a bendable display that allows the smartphone to be worn on your wrist.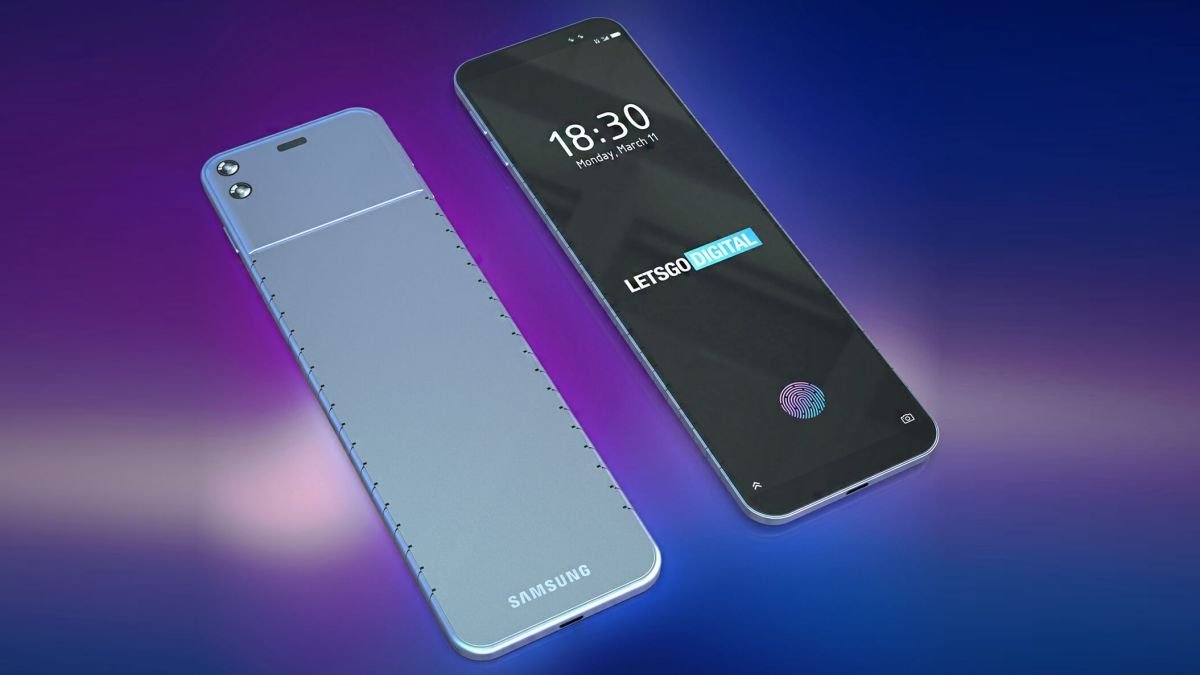 May you also like – Samsung Galaxy Note 20 Stock Wallpaper in 4K Quality 
This concept has been patent by the South Korea Brand which has been spotted by a Dutch Tech blog LetsGoDigital, and the images of this concept below will give you a lot of idea how it will work and what it looks like.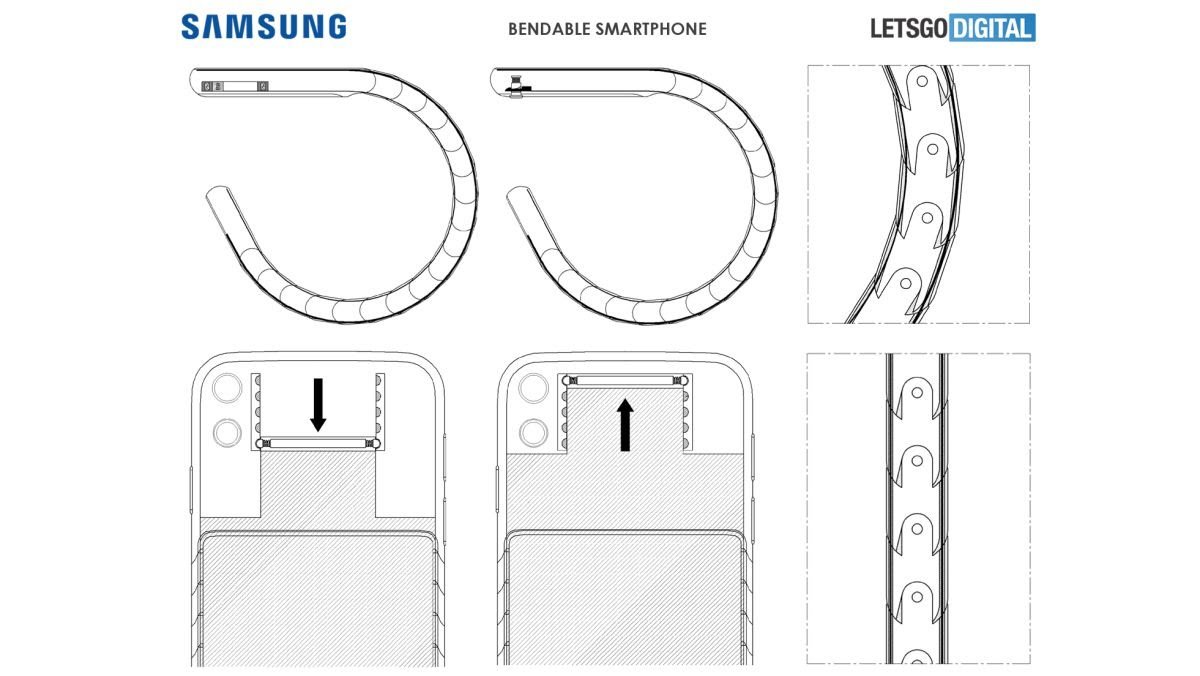 As you can see, you can use this smartphone design as a phone as well as it can be used as a smartwatch, however both the top and bottom section can not be bend. from which it can be inferred that the top and bottom will have electronic parts such as camera and battery which cannot be twist.
According to this patent, the magnets will be fixed on both ends of the phone which offers in attaching both ends of it, and help in maintaining the curved shape of the smartphone.
A dual camera setup appears on the back side of the phone, although a quad camera is now usual in the current mobile device, it may be that when the company unveiled this foldable device, it can upgrade its camera department, although you can find the design of the phone on the side Two volume rocker buttons also appear.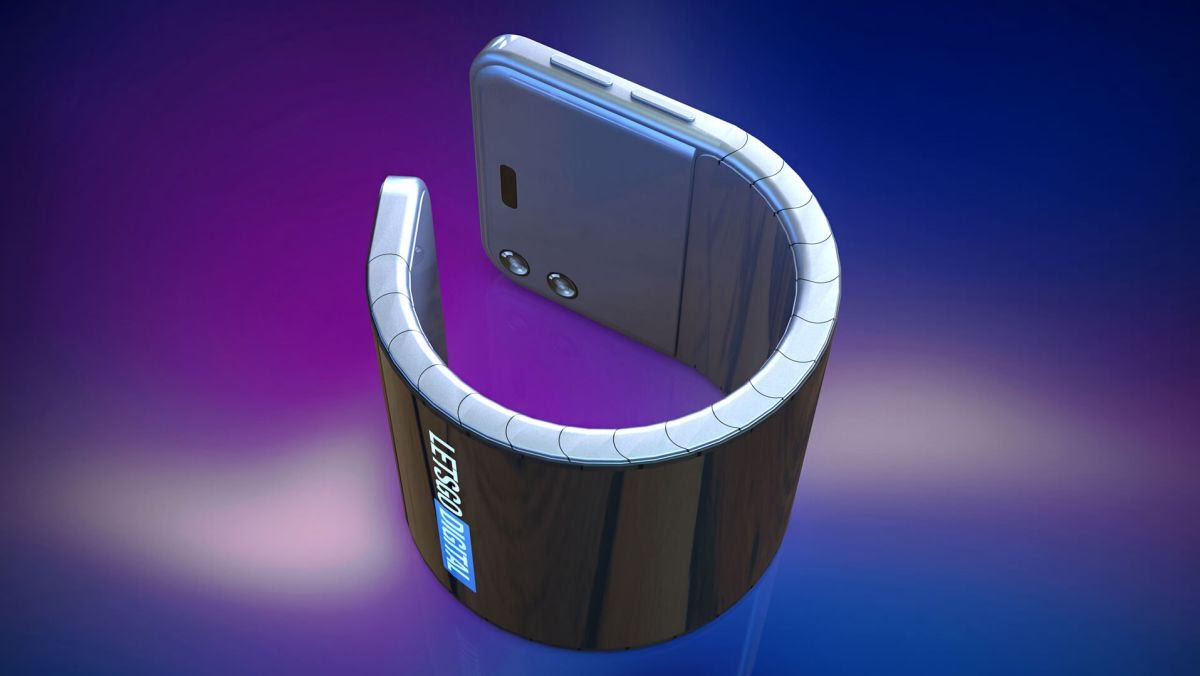 While this concept is certainly quite interesting, Samsung is not the only smartphone brand on this type of concept that is working. In 2016, lenovo also showed its idea in which you can wear the phone on your wrist. Meanwhile, China's smartphone company TLC is also working on its wrist wear phone.
Also See : list of spectacular concept of Samsung Smartphone
It is really difficult to say that if you see this type of design, it will be launched early by Samsung. It is not certain from the patent documents that this phone will be launched soon in the near future. Many times the company is working on this type of groundbreaking design for experience purpose and plans to turn into reality in the future.