Samsung is taking great interest in the foldable smartphone and has launched the most foldable device yet, but Samsung is also working on a different type of series that could be launched soon.
Until now, it was anticipated that Samsung will not launch dual screen smartphone but recently after LG and Microsoft launched dual screen smartphone, it is being speculated that Samsung will soon launch its dual screen smartphone which gives rise to a new form factor.
What you need to know
Samsung's smartphone will be a flagship device that will support a unique design and it will be launched with the name of Galaxy Wing. here we have conceptualized how the Samsung Galaxy Wing device would look like. Take a look.
This will promise innovative design in the smartphone space. Of course, the major design feature here will be the second screen that sits on the main screen at a vertical angle from the rear to the outside, in many ways, which allows the phone to function from a different perspective. But another notable design decision would be a 40MP pop-up selfie camera mounted on the rear display, hidden on top of the rear half.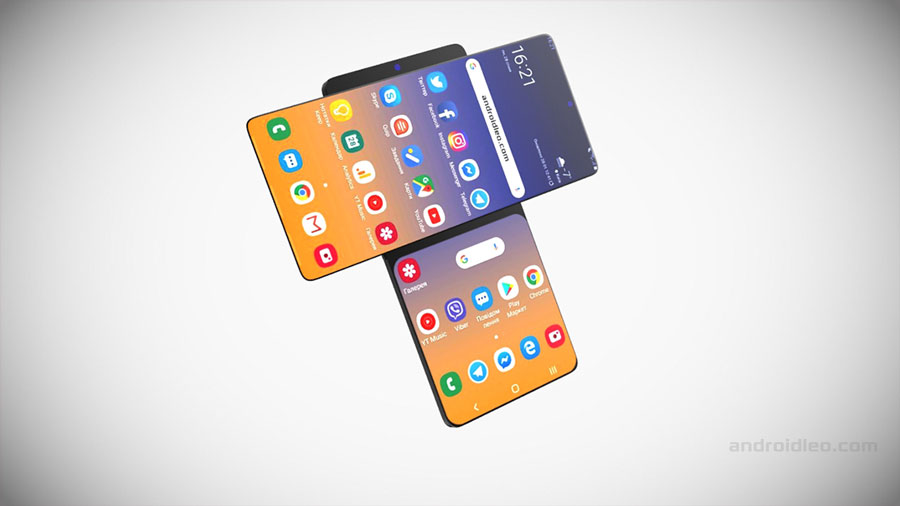 See what all its main specs can be here. the Samsung wing will be powered by a latest snapdragon high-end chipset along with up to 16GB of RAM, it will boasts a 256GB and 512GB internal storage options. the wing phone featured a 6.8 inch primary display with QHD resolution and an 4.1 inch secondary display that can be appearing on the Swivel mode.
The Galaxy Wing packs a rather interesting rear camera module, phone will featuring a 108MP main camera, a 16MP telephoto sensor, 48MP ultra-wide shooter, and a 12MP Wide angle camera lens.
The Galaxy Wing can be used in the so-called Basic Mode or Swivel Mode, with the former 4.1-inch second display hidden and operating like a normal smartphone. Swivel mode requires the screen to pop out and in which some apps can be used on both screens.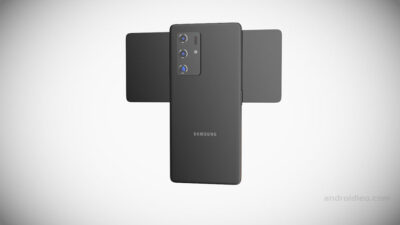 Also See : Samsung Smartphone with 5000mAh battery capacity 
However, in some applications, the other display will act as an auxiliary display, such as a gaming controller while playing games, as well as displaying a keyboard for browsing and doing other types of tasks.
The price of Samsung Galaxy wing is expected to be slightly higher than the Note series and it may also be that its top variant is the most expensive Samsung smartphone yet (except its foldable smartphone series).
However, its standard model will priced $1000 at for 256GB storage, while the phone may have a starting price of Rs 89,999 in India.
You may also like : Samsung Galaxy Zero Specifications and Release date