Facebook is a very popular social media website and it has been a long time since Facebook launched its video platform. It has become a read video platform where people can easily upload each type of video and viewers can watch and like or share these videos.
Some times we want to save Facebook's video, but Facebook does not offer any such feature so that we can save that video on our smartphone. but Facebook does allow you to watch the history of the videos you watched, if you are not appeased with it and you want to save that video in the storage of your android smartphone, then for this you will need an application that can cause problems for them who do not like to keep useless apps in their Android phones.
Here, an easy way to download your Facebook video will be shared in this article, where you can download any video without any app in android phone with the help of Samsung Internet Browser. It is possible that your Android smartphone does not have Samsung Internet Browser installed, then you can download the latest version from the downloading link below.
How to save video from Facebook to Samsung Browser in any Phone
To download Facebook videos, you have to follow the steps given below.
1 Step – Copy the link of any video you want to download, for which you have to first open the Facebook app, then click on the three dots above the video you are watching, and then Click on the option to "copy link". here we will download Samsung s20 FE video from Facebook without any app.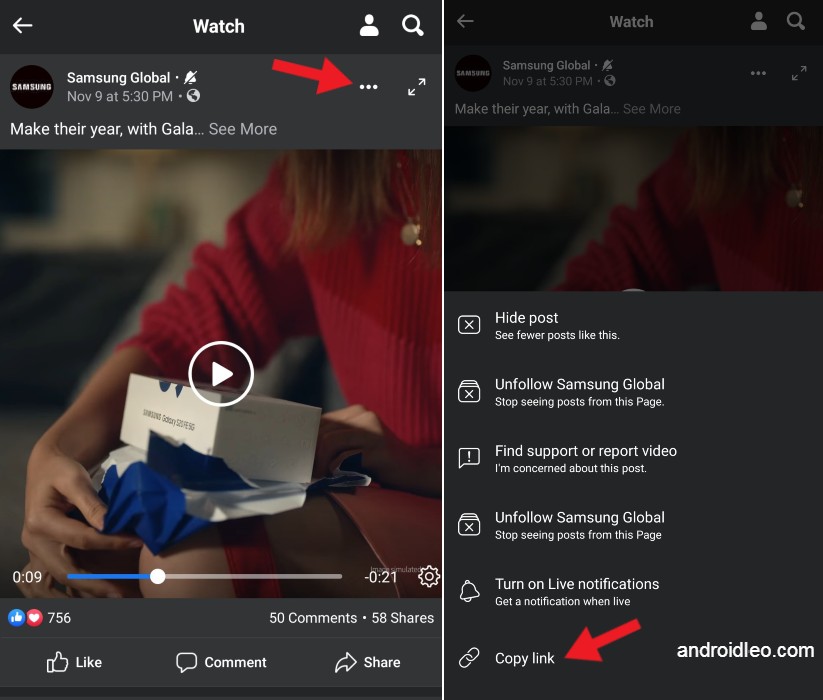 2 Step – Now you have to open Samsung's internet browser and after that enter the URL and click on the play button of the video which will start playing the video, now you have to click on 4 dots icon on the corner to enable full screen mode.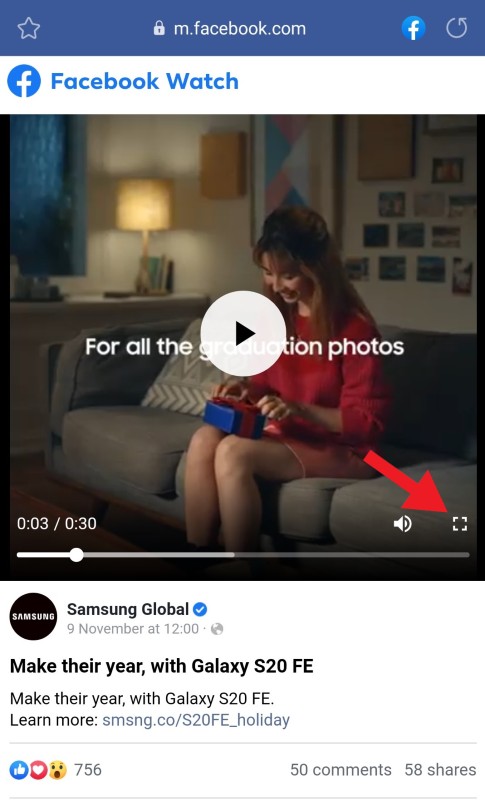 3 Step – Once the full screen mode is enabled, you have to tap one time on the phone's screen, After which you will see some option on the screen in which you have to click on it three dots in the top-right of corner.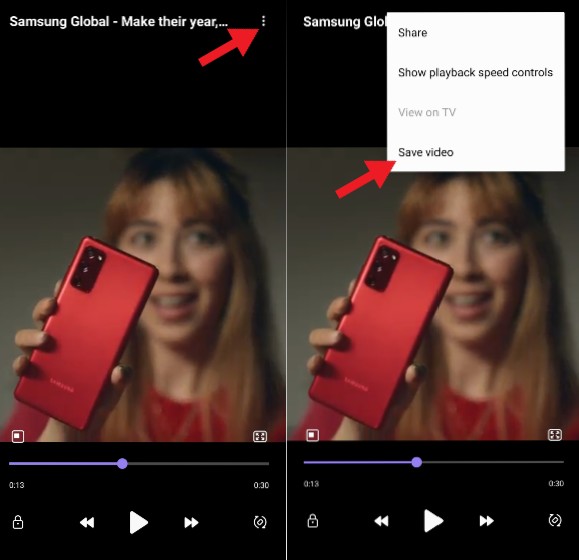 4 Step – At the end, you have to click on the option of "Save video", which starts the downloading of the video.
The updated version of Samsung internet browser offers Video Assistant feature which allows you to download video more easily. it also comes with Additional Video gestures, here users can also tap the left / right area of the screen twice to skip 10 seconds forward / backward in full screen mode. To turn it on, open Settings > Hit Useful features > Toggle the Video assistant on. We hope you have liked this method and if you face any problem in downloading videos from this technology due to Facebook updating its software or due to updates in Samsung's browser, please Share your comment so that we can update this post.
Download Latest version of Samsung internet Browser – Click here
Also Read : Best Samsung Phones list with wireless charging