If You have a redmi phone and you want to import and export your contacts, then this place is right for you. it is a bit tricky to import or export your contacts in Xiaomi's redmi devices. But do not worry, here we are sharing a useful tutorial in a few simple steps that will guide you to solve this problem.
You can easily make an online backup of your phone's data such as photo and video (that can be automatically uploaded to a cloud service such as Google Drive or Dropbox), but making a backup of the contact is not easy, There are several ways to move your contact from your Xiaomi device to another, but these methods are easy or effective and others are not so user-friendly. So, this article will address an easiest ways to import export contact on your Xiaomi device safely.
Also Read:- How to Check Recently Used Apps in Your Xiaomi Redmi Phones.
How to Export Xiaomi Contacts to Phone Storage
Exporting the contact of your xiaomi device to the phone's storage is one of the easiest ways, Where you can save the contacts file safely in your SDcard memory. Simply follow the steps below to do it.
Step 1. Open your phone and enter its settings.
Step 2. If you scroll down you will get an option of "System App" and tap on it.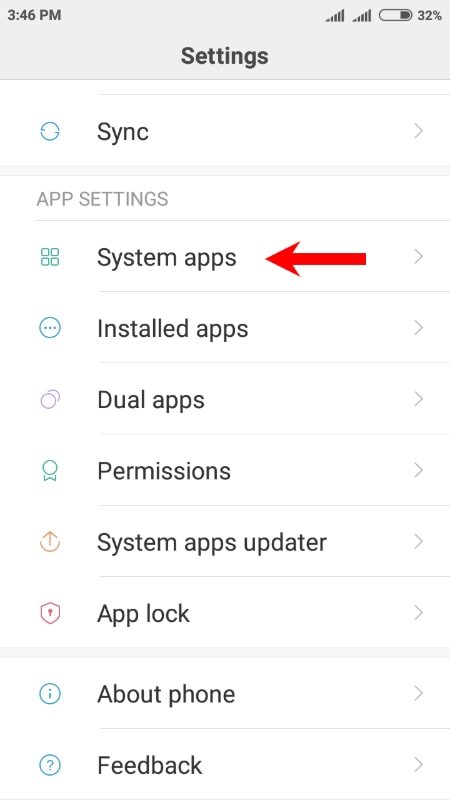 Step 3. Here you will see many other options to choose from. click "contacts".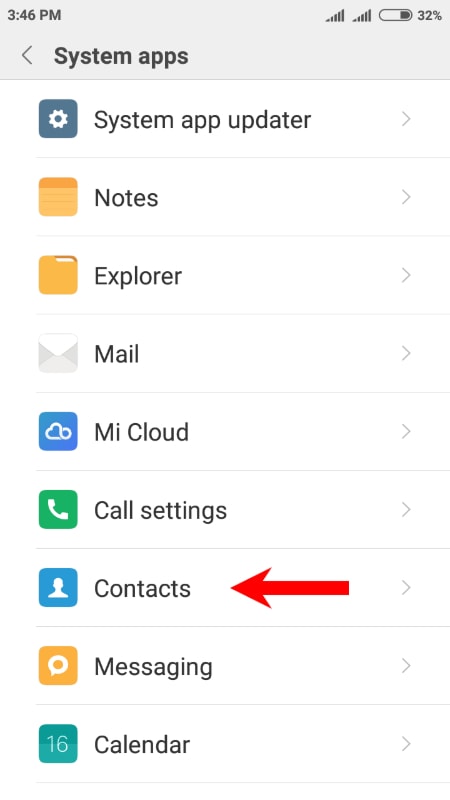 Step 4. Here you have to select the option of "Import/Export Contacts" as show in the screenshot below.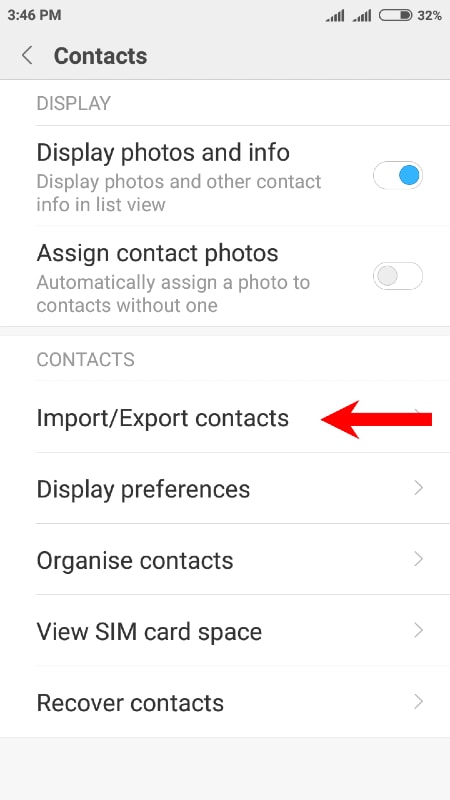 Step 5. Now you will see a small number of options to export xiaomi contacts, from which to select "Export to Storage".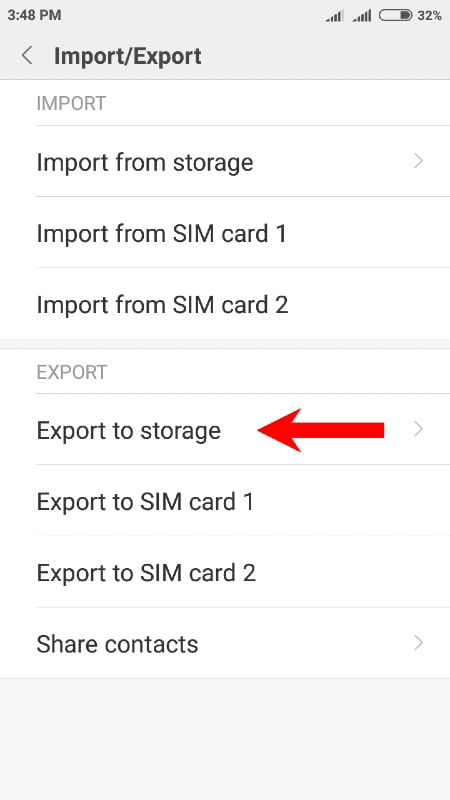 Step 6. Export all your contacts in the vcf file format by clicking on "OK" in the pop-up window that appears on the screen.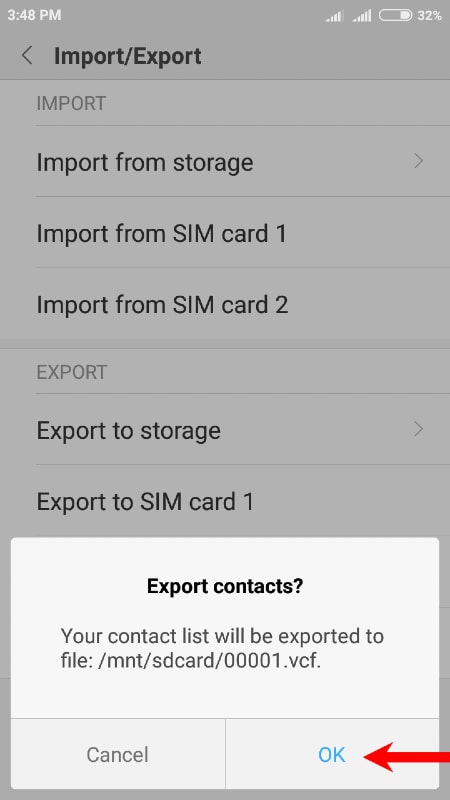 This time you have to wait until the contact file is exported. after few seconds a 00001.vcf file (vCard file) will be generated in the SD card. Which will contain the complete information about your contact including Name, Mobile Number, Address etc.
Import Contacts in Xiaomi Phone from Storage
In this section of the article, we will tell you how to import contact from the phone's storage into your xiaomi device. This is a simple process but you must have a vcf file (vCard file) in the internal storage that you want to import into xiaomi contact list.
firstly open your device, then going to Settings > System Apps > Contacts > Import/Export Contacts > Import From Storage and then a pop-up window will appear on the display in which you have to pick the "phone" option, After that another window will appear on the screen and to import contacts, select the VCard file and click on "OK". if you find it annoying, Then the screenshots below can help you.
Step 1. In your Xiaomi phone setting, tap on "system apps" and then "Contacts".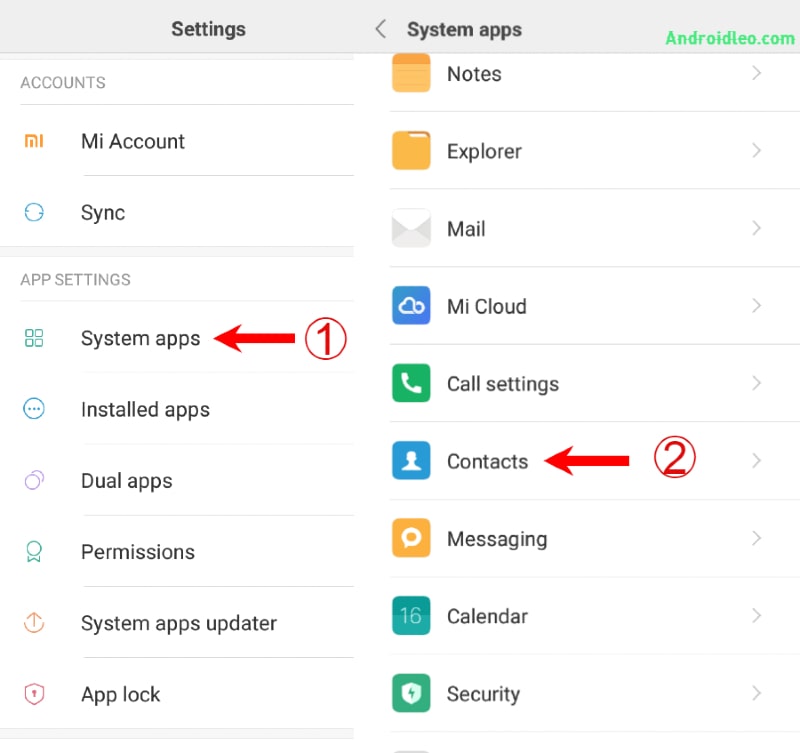 Step 2. Selecting Import/Export Contacts > Import From Storage.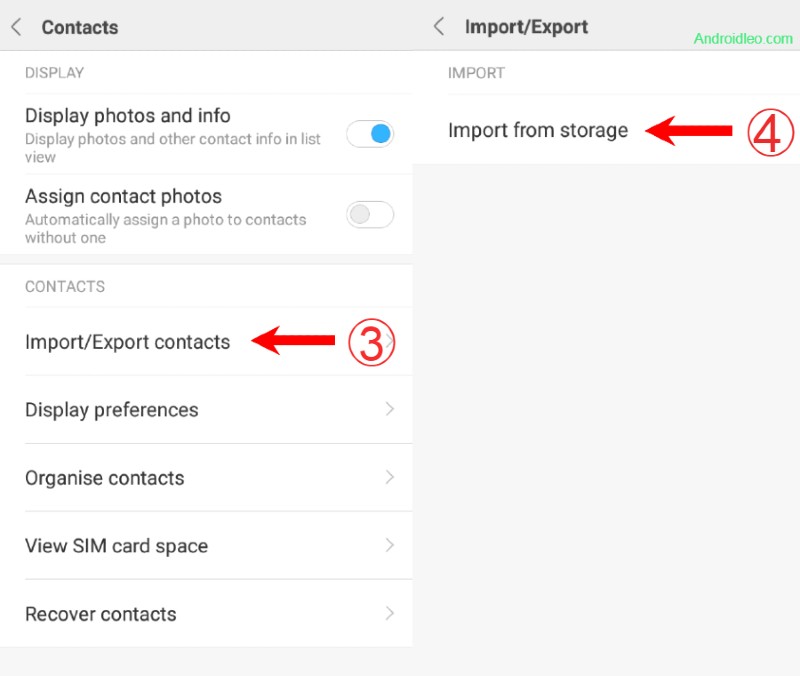 Step 3. A pop-up window will appear on the display, Now you have to choose the "phone" option and then tab on OK.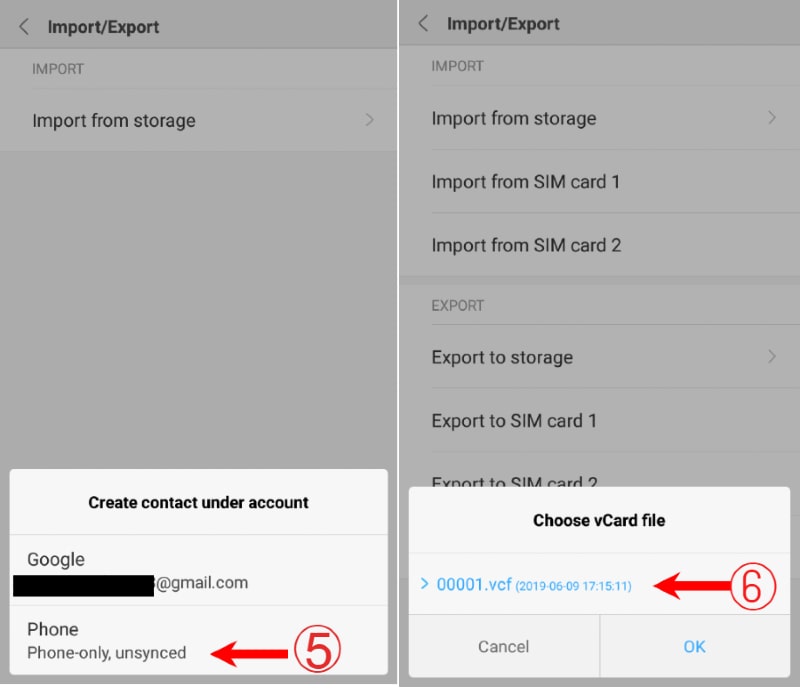 If you want an easy and simple way to import the contacts of your Xiaomi device, there is another way here, in this method you will have to browse your vCard file in the file manager and then click on it. at that time a "Import vCard" message will display on the device, you have to click on "OK", so that all the contacts will be added to your phone's dialer.
How to Backup Contacts on Xiaomi Redmi Smartphones
If you have a vCard file of contacts from xiaomi phone, then you can upload it directly to Google Drive through an app or browser. Besides, you can also keep a backup copy of your phone's contacts in your computer's hard disk for which You can use USB cable to transfer your contact file (vcf file) to a computer.
Also Read:- How To Remove Recent Watch History in VLC Media Player
Conclusion
So in this article you saw how to import, export, Backup contact in Xiaomi phones. hopefully Using this article one can easily understand the import, export, as well as your backup contacts. if you have any questions or problems then drop your comment below.