A few years back, Samsung surprised the whole world by launching a folding smartphone and still the company has played a leading role in folding smartphones. Samsung is known for constantly innovating in smartphones and is not one to stop here. According to news, the south korea tech giant is working on a hybrid smartphone which consists of both motor and hinge.
Samsung has recently filed a patent, according to which the phone's design will come with a sliding mechanism, as well as the phone can be folded in any every possible shape, its foldable display can be folded in a particular circumstance, This design allows you to increase or decrease the width of the phone screen as per your convenience. for need of big display such as gaming and watching videos is better with sliding design, although it is so easy to carry with Small form factor and phone can be fold in to standard smartphone size, fit in the pocket.
Apparently it's sliding device according to latest news reports. We've heard South Korean media reports that company has set up a booth over at CES 2022. This Samsung smartphone concept will eqquiped a hinge mechanism and a motor for it to fold and push out a rollable display. then this unique phone will have the ability of folding and sliding operations.
Also read : list of all Samsung foldable smartphones with specifications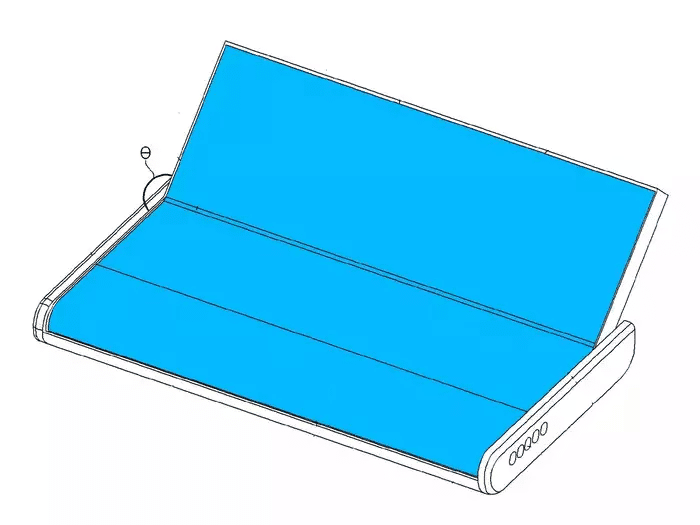 There are many companies that have filed patents for folding and sliding smartphones, but Samsung is the only company that has filed patents for hybrid phones based on both folding and sliding. As visible in the images spotted on internet, the phone shall contain a motor (used for sliding) and a hinge (used for folding). However sliding phone concept has already been given by TLC and both these mechanisms are already present individually on other smartphones.
If you look at the features here, as water-resistant and dust resistance is available in Samsung's recent foldable smartphone, this hybrid phone will also be available with IPX8 water resistant, here it is likely to have an improved version of the under display camera. in addition, Some rumors suggest the upcoming rollable phone from Samsung that will be called the Galaxy Z Slide.
Samsung is planning to unveil its next generation upcoming foldable phone, the Galaxy Fold 4 and Flip 4 in Q3 of 2022, we can see this hinge design in both these upcoming foldable phones, which will also reduce the weight of handset and improve durability.
May you also like : list of all Snapdragon 888 plus mobiles